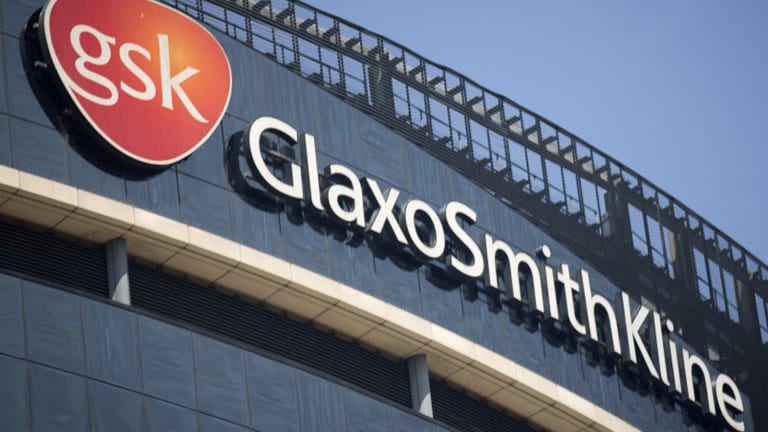 GlaxoSmithKline Surges to New Highs
GSK is trading at 2017 highs today as investors continue to aggressively accumulate shares.
GlaxoSmithKline (GSK) is up over 2% with an hour to go in the session. Today's impressive move began with a second straight gap higher open as the stock extends yesterday's news-inspired breakout. Volume is running heavy again today and will be the third straight session featuring well-above-average trade. This buying wave, which is very similar to an earlier May surge, depicts a great deal of momentum. GSK investors should be very encouraged by this move.
After peaking in late March--having gained over 12% from the January lows--GSK was well into pullback mode as April began. The stock faded during the bulk of April before reaching gap support near $40.50. Despite a declining 200-day moving average overhead, GSK held in well at the Feb. 16 breakout gap. As May began, the stock had regained its footing and was taking out the upper trendline of its six week bearish channel.
GSK pulled back last week after a 8% gain off the late April lows. The stock dipped down to key support near the April high before resuming the rally last Friday. This week, the rally is setting up for a run back up to the $45.50 area. The stock's 2016 high and 40-week moving average, which GSK has remained below for just over two years, are in this zone.
Prior to this major resistance area being tested, GSK should be considered a low-risk buy on weakness. Support is in place between $43.80 and $42.80. On the downside, a close back below $42.00 would indicate more basing ahead. On the upside, once GKS convincingly clears the $46.00 area it will have plenty of room to run.
N.P.