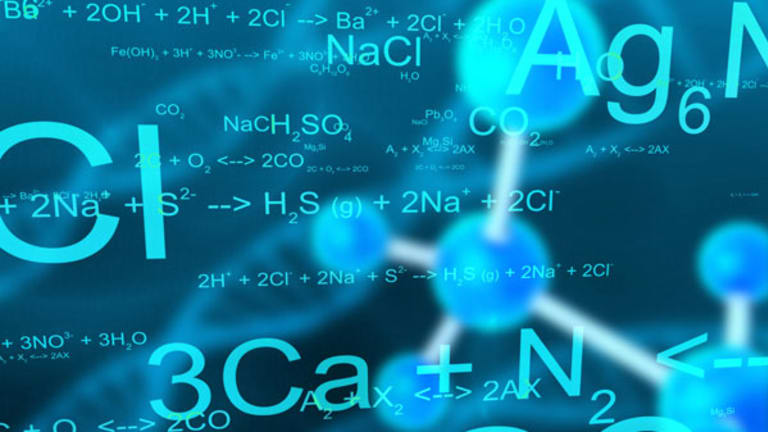 NEW YORK (
) -- Why is everyone obsessed with hepatitis C? Initially described as "non-A/non-B," hepatitis C (HCV) didn't even have a proper name until the late 1980s, much less the rabid following the viral liver disease now enjoys in the investment and biotechnology communities. Since the early 1990s, routine screening of donated blood has drastically reduced the incidence of new HCV cases; there is no ongoing epidemic of new infections to explain the excitement. Moreover, successful HCV treatment leaves patients cured, and cured patients don't need expensive drugs. Yet despite these dynamics, drug companies large and small are spending hundreds of millions of dollars seeking new HCV drugs; investors are rewarding these efforts with multi-billion-dollar market valuations.
This mania is missing one crucial constituency: enough patients to make investors' blockbuster dreams come true.
Before I'm accused of being an HCV denialist, let me say that I believe
Gilead Sciences'
(GILD) - Get Gilead Sciences, Inc. (GILD) Report
expensively acquired HCV drug candidate -- for you science nerds out there, it's a nucleotide NS5B inhibitor -- will prove highly effective and acceptably safe in upcoming trials. The drug, GS-7977, disables a part of the virus called the RNA polymerase that is critical for replication; stop the virus from spreading and the patient has an excellent chance of cure. GS-7977's binding site is also very homogenous across HCV subtypes, which means the spectacular early results in the less common genotype 2/3 viral strain likely provide a good read through to the more difficult-to-treat genotype 1 subtype. Next month, Gilead will present important new data that will clarify GS-7977's potential.
Investors have already voted. Gilead shares are up 42% since announcing the $11 billion Pharmasset acquisition in late November. The stock's value already reflects high expectations, which suggests that even if GS-7977 shows superior efficacy compared to
Vertex Pharmaceuticals'
(VRTX) - Get Vertex Pharmaceuticals Incorporated Report
Incivek -- as I think it will -- Gilead shares could stagnate as investors debate the HCV market size and traders sell the news. Of course, there might be modest near-term upside if GS-7977 results are mind-blowingly phenomenal, but woe to the late-arrival that buys Gilead in the mid-$50s if the data show even hints of concern.
My advice? Caveat emptor. At Gilead's current share price, I would wait.
Now let's address the mystery of the missing patients. Nearly 90 million people around the world have HCV. Exclude the difficult-to-reach patients in Asia and obscure Eastern European fiefdoms, and estimates of the U.S. and major European markets still hover near seven million patients. That's a lot of people, especially given next-generation drug pricing of $40,000 per patient or more.
Only a year ago, bullish Vertex analysts forecast annual U.S. Incivek sales of $6 billion in the third year after launch. These enthusiasts expected beleaguered patients, awed at the new drug's impressive cure rates, to stream into physicians' offices. Less than four months post-launch, more than 17,000 patients were on drug and analysts declared Incivek the fastest launch in history. Bullishness seemed justified.
Nearly as fast as Incivek roared on to HCV market, prescription growth came to a screeching halt. Fourth quarter 2011 sales of $457 million now look like the drug's high-water mark. Incivek is still a vast improvement over older therapies, but those sky-high sales estimates from a year ago look ridiculous today.
How could that be?
Bullish HCV investors believe physicians are throttling back on Incivek use and choosing to "warehouse" patients for the arrival of newer drugs (like Gilead's GS-7977) that can deliver even higher cure rates in an all-oral regimen that makes injectable interferon obsolete. HCV is a slowly progressing disease, so patients can often wait for years before treatment becomes medically necessary. Still, my checks haven't found evidence of extensive warehousing. Doctors I've spoken to seem to be treating most eligible patients with Incivek. There must be something else going on.
I suspect that drug companies like Vertex and
Merck
(MRK) - Get Merck & Co., Inc. (MRK) Report
today (and Gilead,
Abbott
(ABT) - Get Abbott Laboratories Report
,
Idenix Pharmaceuticals
(IDIX)
,
Bristol-Myers Squibb
(BMY) - Get Bristol-Myers Squibb Company Report
, and
Johnson & Johnson
(JNJ) - Get Johnson & Johnson (JNJ) Report
later) have found it challenging to identify and treat those seven million HCV patients in the U.S. and Europe. HCV is challenging for several reasons: difficult patient socioeconomics, insidious disease progression, low diagnosis rates (many patients don't know they are infected), finite treatment duration, lots of impending competition, and no mandatory testing.
I fully recognize that Gilead's GS-7977 appears to have advantages over Incivek -- improved efficacy, fewer adverse effects, less frequent dosing and an interferon-free regimen -- that should make the drug very successful and drive Gilead's earnings meaningfully higher over time. But I disagree with those who argue that GS-7977 will be good enough to compel most of the hidden or hard-to-access HCV patients to seek treatment.
Gilead's management is exceptional. (I rarely offer such praise.) No current executive team in the drug sector has performed better over time, and I have been a sizeable Gilead investor often in my career. Nonetheless, I suspect the shape and amplitude of the GS-7977 sales curve -- which bulls now project to match what had once been forecast for Incivek -- will reveal how difficult it is to get the HCV-infected masses to treatment. In fact, if GS-7977 sales reach the bullish $7-8 billion forecasts globally in the third year post-launch, I will host a dinner for Gilead's top executives. My treat.
So what to do with Gilead shares? Near-term, I think the risks outweigh the rewards. Traders who have recently piled into the stock will likely sell once the company reports data next month (we may even be seeing that now as momentum players warily eye the exits, and each other). Longer-term, the story is more compelling. Gilead has a great HIV franchise that generates astonishing cash flow, despite ongoing headwinds. As earnings growth reaccelerates in 2013 and beyond, the stock's price-to-earnings multiple should also expand.
My primary concern is with Street expectations in HCV, which need to come down. Gilead doesn't need to earn $7-8 per share three years from now to be a good investment. We may see Gilead endure some of Vertex' recent struggles as analysts reset unrealistic expectations. My advice to long-term investors (those dinosaurs wandering today's algorithm-driven, day trading markets) would be to wait for the fanatics to move on and Street expectations to moderate during 2012. Once the tempest has calmed, I would reevaluate and likely build yet another core long-term position in Gilead.
Disclosure: Sadeghi has no positions in Gilead or any of the other stocks mentioned in this article.
Nathan Sadeghi-Nejad has 15 years experience as a professional health-care investor, most recently as a sector head for Highside Capital. He has worked on the sell side (with independent research boutiques Sturza's Medical Research and Avalon Research) and the buyside (at Kilkenny Capital prior to Highside). Sadeghi-Nejad is a graduate of Columbia University and lives in New York. You can follow him on Twitter at @natesadeghi.