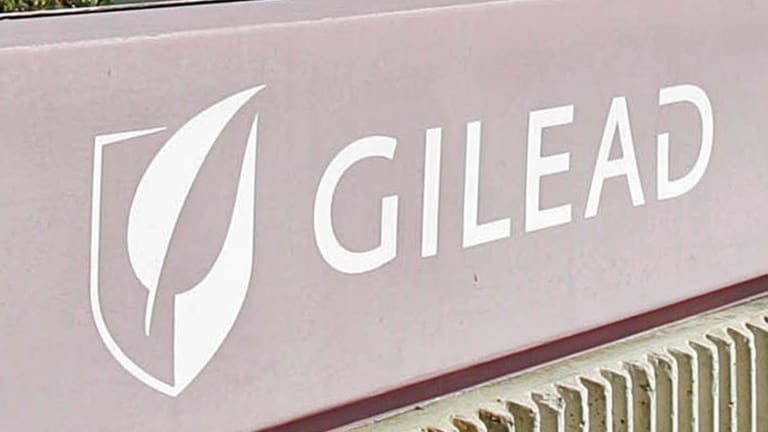 FDA Approves Gene Therapy to Treat Large B-Cell Lymphoma
Gilead Sciences' Kite will make a futuristic one-time dose that claims to cure a rare blood cancer in a few weeks. It costs about a third of a million dollars.
It's a futuristic shot that claims to cure cancer in a few weeks that costs about a third of a million dollars.
The second of its kind in the U.S., the Food and Drug Administration approved Wednesday a new CAR-T, or chimeric antigen receptor, Yescarta, to be manufactured and sold by Kite, a Gilead Sciences (GILD) - Get Report company. CAR-T is a gene therapy for patients with a rare and deadly cancer.
In sum, the process involves extracting patients' white blood cells, re-engineering them to find and kill malignant tumors, then re-injecting the modified cells back into the patient's body.
"Today marks another milestone in the development of a whole new scientific paradigm for the treatment of serious diseases. In just several decades, gene therapy has gone from being a promising concept to a practical solution to deadly and largely untreatable forms of cancer," said FDA Commissioner Scott Gottlieb, M.D., in a statement.
Earlier this year, Novartis'  (NOV) - Get Report  received approval for its CAR-T treatment, Kymriah, which costs $475,000 per patient. Gilead's Yescarta costs $373,000 for the one-time dose.
This therapy is for patients who do not respond to traditional treatments and have little hope for survival. And there are serious side effects in some, including deadly inflammation in the brain; at least three patients died as a result of the drug trial, reports say.
As for the cost, Novartis announced a collaboration with the US Centers for Medicare and Medicaid Services to foot some of the bill. Perhaps Gilead will do the same. Shares of both stocks closed up Thursday.
More of What's Trending on TheStreet: