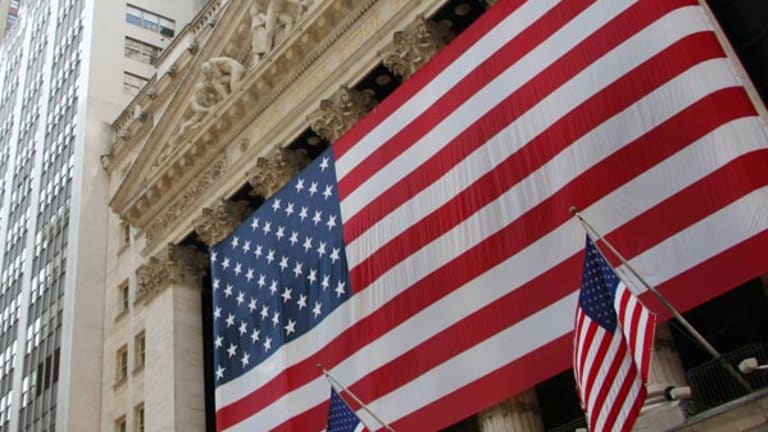 Rebels Storm Ghadafi Compound
Anti-government rebels storm Libyan leader Moammar Ghadafi's compound in Tripoli on Tuesday as heated battles continue to rip through the nation's capital.
Updated from 12:58 p.m. ET for latest developments.
NEW YORK (
) -- Anti-government rebels continued to storm through Libyan leader Moammar Ghadafi's compound in Tripoli late Tuesday, according to multiple media reports, but Ghadafi himself continued to elude capture.
The New York Times
said it still wasn't clear if the rebels had complete control of the compound, and that sporadic battles are still being fought in and around Libya's capital city.
Earlier in the day, rebels swarmed the fortification that symbolized Ghadafi's 42-year reign, destroying the green gates that protected the dwelling and rushing in on golf carts with weapons in hand, according to
The Associated Press
.
Local residents greet advancing rebel fighters on the outskirts of Tripoli on Monday
As for Ghadafi's whereabouts, the Russian head of the World Chess Federation, Kirsan Ilyumzhinov, told the
AP
earlier Tuesday that he spoke with the despot; the two have known each other for years. Ghadafi reportedly told Ilyumzhinov that he planned to stay in Libya and that "we will fight."
A spokesperson for the Transitional National Council, the government organization formed by the rebels, was quoted Tuesday saying the belief that was Ghadafi is still in the country.
"We believe that he is either in Tripoli or close to Tripoli," the spokesperson reportedly told the
BBC
. "Sooner or later, he will be found, alive and arrested -- and hopefully that is the best outcome we want -- or if he resists, he will be killed."
Though Ghadafi remained absent, his son, who rebels claimed to have captured, resurfaced at a Tripoli hotel early Tuesday to the astonishment of reporters.
Seif Al-Islam, Ghadafi's heir apparent, turned up early Tuesday morning at the Rixos hotel,
AP
reported, riding in a white limousine amid a convoy of armored SUVs.
He was defiant, saying the regime was "going to hit the hottest spots in Tripoli" as reporters took a drive with him through parts of the city still under governmental control,
AP
said.
On Monday, rebels claimed they had taken control of Tripoli, Libya's capital, but still faced pockets of resistance from troops loyal to Ghadafi, who has ruled Libya for 42 years.
"The real moment of victory is when Gadhafi is captured," Mustafa Abdel-Jalil, the head of the rebels' National Transitional Council, said in a press conference Monday. Until he's caught, "danger is still there," a rebel spokesman said.
Rebels entered Tripoli over the weekend and tried to overrun Gadhafi's main compound on Monday. Early Tuesday,
Reuters
reported that explosions were heard near the Bab al-Aziziyah compound where Ghadafi is thought to be hiding.
The international community called for Ghadafi to give up control of Libya.
"Gadhafi needs to acknowledge the reality that he no longer controls Libya. He needs to relinquish power once and for all," President Barack Obama said Sunday evening.
-- Written by Joseph Woelfel and Joe Deaux.
>To contact the writer of this article, click here:
Joseph Woelfel
>To submit a news tip, send an email to:
.