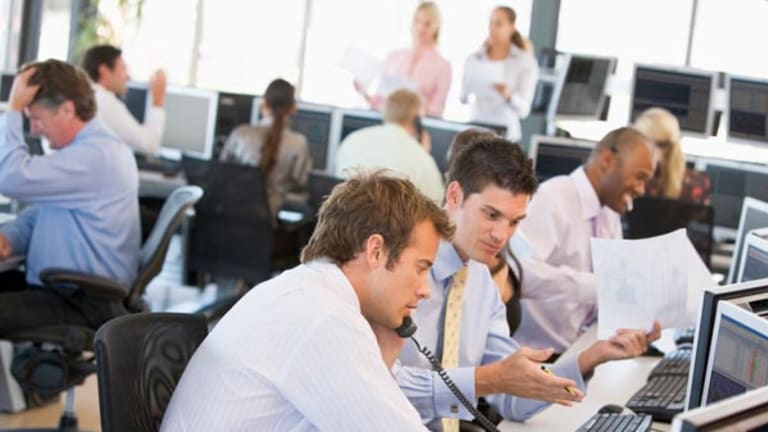 Get it for Less: Gift Wrapping
To save money on gift wrapping, you may have to think a little bit outside the box.
NEW YORK (
) -- As you finish your holiday shopping, there may be one last item that you'll need to buy: gift wrap. It may not cost as much as that laptop you bought for your kids, but let's be honest, by the time you've spent all that money on gifts, chances are you don't want to spend much more just to wrap them.
"Big department stores don't wrap gifts as much anymore and they don't give away boxes or tissue paper either. It's up to the consumer now to figure it all out," says Mariangelo Petrone, a professional gift wrapper at Le Galleria in New York City who was named the Scotch Brand Most Gifted Wrapper in 2010. Perhaps the most notable example of the free gift wrapping decline was when
Macy's
(M) - Get Report
began shuttering the service in stores in 2010 after more than five decades.
To save money on gift wrapping, you may have to think a little bit outside the box.
There are still plenty of ways to find gift wrap discounts and cheap alternatives, but it may require thinking a little bit outside the box. We asked Petrone for her essential tips on how to wrap on a budget.
Shop the right places
If you're looking for a deal on gift wrap, you can do better than shopping at a department store. Instead, Petrone recommends searching for it in big-box retailers such as
Costco
(COST) - Get Report
and local drugstores, which tend to have significant discounts to keep moving items off the floor.
>>5 Gift Ideas That Teach Kids About Money
Also, even though fewer retailers offer complimentary gift wrapping now than in the past, some stores do still provide the service for free or at a low cost. Upscale retailers such as
Tiffany's
(TIF) - Get Report
and
Estee Lauder
continue to offer free wrapping with every purchase, while stores including
Barnes & Noble
(BKS) - Get Report
,
Nordstrom
(JWN) - Get Report
and Macy's charge $3 to $6 per item.
Don't always use wrapping paper
For people who have used store-bought wrapping paper all their lives, this may sound like blasphemy, but you don't always have to rely on traditional paper to wrap a present. In fact, when you think about it, there are countless other products that can be used to package a gift.
One option Petrone suggests is to use fabrics such as curtains or bed sheets , which work particularly well for larger gifts. If you really want something cheap, she recommends newspapers or plain-colored paper. It may sound chintzy, but if you tack on a nice handwritten card or take the time to decorate the package (perhaps by cutting out letters to spell out the person's name), the gift could end up being that much more personal.
Ask your friends
Finally, Petrone urges everyone to reach out to their friends and relatives to see if they have any spare gift wrapping paper. Chances are someone has a stockpile of it in a closet somewhere. Just tell them you would consider it an early Christmas present.
>To submit a news tip, email:
.
Follow
TheStreet
on
and become a fan on