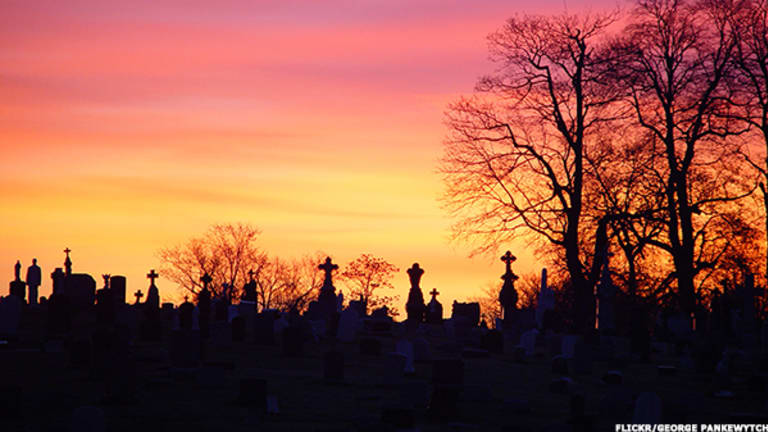 Get a 10.7% Yield and 10 Consecutive Dividend Increases with the Highest-Yielding Dividend Achiever
This article examines the business prospects of the highest-yielding dividend achiever -- an MLP that doesn't have its fortunes tied to oil prices.
Reliable high-dividend stocks with yields above 4% are difficult to come by in today's market.
Low interest rates have pushed up stock values, and pushed down yields. Investors are not finding the high yields they need in traditional stocks.
Investors on the hunt for income have typically flocked to Master Limited Partnerships, or MLPs as they are more commonly known. These are companies that do not pay taxes at the corporate level, and in returns, are required by their partnership agreements to pass along the bulk of their cash flow through to investors.
Most MLPs are in the oil and gas industry. Over the past year, oil prices crashed, which caused many MLPs to cut or suspend their shareholder payouts to stay afloat. Now, many investors may be understandably wary of investing in MLPs.
But not all MLPs are in the oil and gas space...
StoneMor Partners (STON) is an MLP, but it has nothing to do with the energy sector. The company makes its money from one of the oldest industries around. And the company has all the qualities investors like from MLPs -- namely a 10.7% distribution yield -- without any exposure to volatile commodities.
Better yet, the company has increased its dividend payments for 10 consecutive years.
StoneMor is the highest-yielding Dividend Achiever. Dividend Achievers are a select group of businesses that have increased their dividend payments for 10 consecutive years. You can see all 274 Dividend Achievers here.
A Business Model Based on One of Life's Certainties
There is an old saying that the only two certainties in life are death and taxes. StoneMor's entire business model is based on the former.
StoneMor owns and operates 307 cemeteries and 104 funeral homes in 28 states and Puerto Rico. It also offers funeral-related products like caskets and urns. Fundamentally, StoneMor stands to benefit from the aging population in the U.S., which should provide strong demand for its products and services over the long term.
The key metric for MLPs is distributable cash flow, a non-GAAP calculation that shows the amount of cash the MLP is generating above its capital expenditure requirements, which can then be returned to unitholders as distributions.
On this basis, StoneMor is highly successful. Distributable cash flow for StoneMor increased 3.5% in 2015, from the prior year. Per-unit distributable cash flow of $2.72 sufficiently covered StoneMor's 2015 distributions paid of $2.61 per unit.
Separately, revenue increased 6% last year, and was up 1% through the first six months of 2016. This is a positive indication that demand continues to grow for StoneMor's services.
StoneMor operates a highly stable business, and it should generate modest growth in revenue and cash flow each year, because its services will always be needed. This stability allows the company to pay a very high distribution yield, which stands at 11% currently, and also to raise its distribution frequently.
For example, in July StoneMor increased its second-quarter distribution to $0.66 per unit. The new annualized rate of $2.64 per unit represents a 1% increase over the prior annualized distribution. This payout represents the company's 47th consecutive quarterly distribution.
Going forward, StoneMor should realize continued growth from property acquisitions. On Aug. 15, the company announced an acquisition of 16 cemeteries located in Wisconsin. These properties diversify its geographic focus by expanding its operations in the Midwest. StoneMor is also buying a granite finishing business. The total price tag for the deal is $12 million.
Additionally, management states the acquisition will generate an internal rate of return in excess of 30%, and will be accretive to distributable cash flow by $0.05 per unit, in the first year after closing.
Furthermore, StoneMor has initiated an aggressive cost-cutting program to boost profit. Over the first six months, StoneMor cut annual operating and overhead costs by $2.5 million, with an additional $5 million in cost savings expected over the remainder of the year.
The combination of the aging population, cost cuts, and new property acquisitions, should enable the company to continue growing in 2016. For the full year, management expects adjusted earnings before interest, taxes, depreciation, and amortization, of $100-to-$110 million. Last year, StoneMor generated $98.2 million of adjusted EBITDA, so the company expects 2%-to-12% year over year growth.
StoneMor is a small company, with a market capitalization of less than $1 billion. Because of this, it may fly under the radar for many investors. But income investors may want to add this company to their watch lists, because it has an extremely high yield that offers more than five times the income of the average stock in the S&P 500.
This article is commentary by an independent contributor. At the time of publication, the author held no positions in the stocks mentioned.