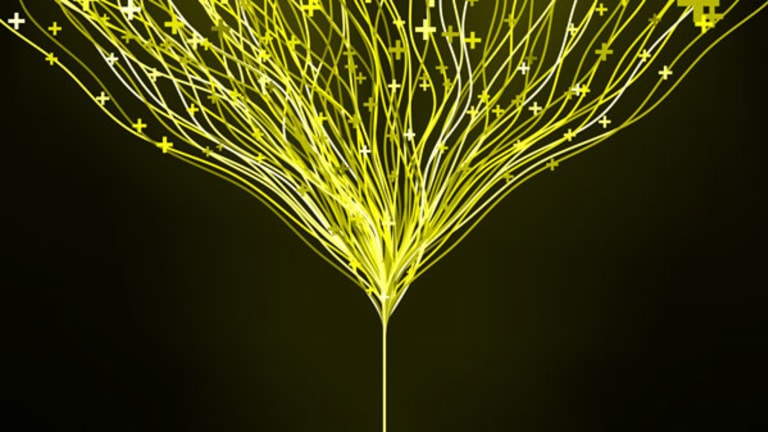 Germany to Solar: 15% Cut Not Enough
Germany proposes solar incentive reductions, and they are as big and coming as soon as the worst-case scenario for the solar sector.
(German solar story updated to reflect German political moves)
BERLIN (
) --The solar industry is about to grow up in a hurry.
After years of solar companies and investors feeding on the lucrative feed-in tariffs from Germany, the world's largest solar market is moving in a big way to force the maturation of the solar industry.
The feed-in tariff cuts proposed on Wednesday by the country's environment minister are slightly lower -- at 15% for most projects -- than earlier reports that had suggested a 16%-17% cut. However, annual increase levels at 3,500 MW and 4,500 MW levels will trigger additional cuts of 2.5%, a so-called soft cap dreaded by the solar industry.
The all-important dates for the reductions in the lucrative subsidies will be split between April and July, in the environment minister's proposal -- earlier reports had indicated only an April deadline.
However, the German political theatre is far from done yet. At the same time that the environment minister made his proposal, other representatives from Germany's majority party, the Christian Democratic Union -- the environment minister is a Christian Democrat also -- told
Bloomberg News
that a 16%-17% cut is "the least" that the German parliament will seek as far as a solar tariff reduction.
The environment minister's proposal is bad enough for solar -- and well beyond what the industry is pushing for -- and if it does turn out to be the compromise point, solar might consider itself lucky, taking into account the Christian Democrat's wish for even more drastic tariff reductions.
As far as the proposal from the German environment minister, rooftop solar will take the first hit, with the 15% cut in the feed-in tariffs going into effect in April.
Open field and farmland sites will see the reduced solar incentives in July -- with the reduction at 15% for open-field and 25% for farmland.
There is also the prospect for feed-in tariffs to buoy solar during short term troughs -- a 2.5% tariff would be re-implemented if installations fall below 2,500 megawatts in 2011.
Germany's proposal is a mixed bag. The 15% cut was widely expected as a compromise point between government wishes to have the cut as high as 25% to 30% and industry wishes to see the reduction as low as 5% to 10%.
The April effective date for the rooftop market and the caps at 3,500 MW and 4,500 MW could be the most distressing for solar companies and their investors. April was widely seen as too soon for many solar companies that had pegged a big move in the second quarter to unload massive inventory ahead of the expected tariff cuts.
The caps put in place for further reductions could be a game-changer, according to analysts. Germany has served as the demand sink for the solar industry, and the triggers for further reductions in the tariffs could exacerbate the oversupply situation in solar, especially with most solar companies ramping up capacity.
The delayed start of the reductions to July for open-field sites could be a minor silver lining for
First Solar
(FSLR)
, which focuses to a greater extent than most solar firms on the ground-based solar installations. However, it was not clear at press time how much of First Solar's open field business might fit under the classification of farmland, if any, and be subject to the 25% tariff reduction.
However, make no mistake, "it was worse than most people were expecting and bad for every solar company," said RBC Capital Markets analyst Stuart Bush, adding, "every solar company ships the bulk of what they make to Germany."
Now the guessing game begins as to which solar firms will survive an expected industry consolidation, and investors will have to tread carefully.
Some Street analysts are already saying the low cost Asian producers will gain even greater market share as a result of Germany's move. However, it often seems that NASA could announce the sun was going to expire on Friday and on Thursday the Street would find a way to argue that the sun's expiration was an opportunity to buy Chinese solar stocks.
Solar companies like
Yingli Green Energy
undefined
,
Trina Solar
(TSL)
and
JA Solar
(JASO)
have been among the Chinese solar companies bid up aggressively by investors.
What's more, while Asian low-cost solar players will survive, they are not all likely to survive. While the Chinese government will keep afloat solar companies, a Chinese solar bailout would not necessarily mean that all the companies will make for good stock investments.
There are probably only a few solar players among the larger group of Asian solar companies that have the brand and scale to emerge from Brave New Solar as true winners. Investors need to look carefully at balance sheet strength, brand and scale before jumping to a general conclusion that Asian solar players will largely benefit from this shakeout.
-- Reported by Eric Rosenbaum in New York.
RELATED STORIES:
>>Solar Losers: JA Solar Slips on Downgrade
>>Which German Solar Compromise Would be Best?
>>For Solar, April May be the Cruelest Month
>>See our new stock quote page.
Follow TheStreet.com on
and become a fan on
Copyright 2009 TheStreet.com Inc. All rights reserved. This material may not be published, broadcast, rewritten, or redistributed