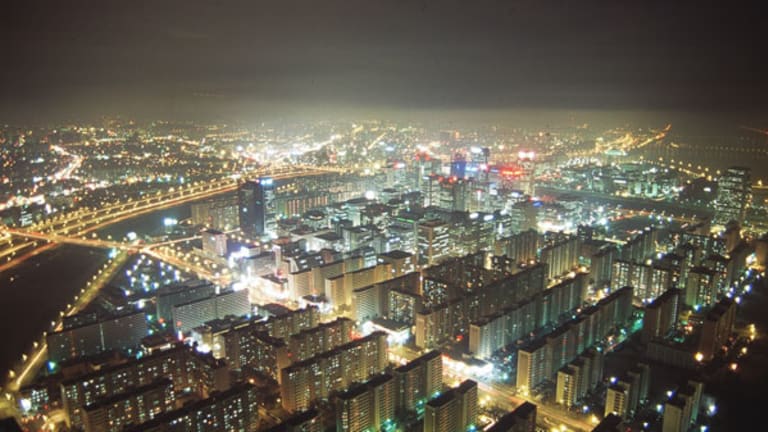 Germany May Delay Solar Cut Two Months
In the latest move on the solar chess board in Germany, a political party resisting feed-in tariff cuts says it has won an important concession.
BERLIN, Germany (
) -- Germany may delay its solar feed-in tariff cuts by two months, to June, in what would be a major boon to the short-term fortunes of solar companies.
A new report on
Reuters
quotes the leader of the Christian Social Union, Hans-Peter Friedrich, as saying the new proposal for 16% feed-in tariff cuts by June 1 has been agreed to by the coalition government -- although the bill still has to go through parliament. What's more, no agreement has been reached on how much to cut feed-in tariffs supporting open-field solar, which in the original proposal were expected to be cut by 25%.
The Christian Social Union has been leading resistance to the feed-in tariff cuts asked for by Germany's environment minister, who had introduced a proposal to make the cuts by April. A 16% cut would be 1% more than the originally proposed 15% cut for rooftop solar.
The latest report from
Reuters
-- one of many from the wire service that has detailed the back-and-forth between the political heavyweights in Germany as the feed-in tariff cut effort has come into focus -- did not include any comment from the Germany environment minister.
Christian Social Union support is critical for passage of legislation. Considering the level to which solar stocks were down in the days after the original German proposal surfaced, the gains on Tuesday in solar shares seemed modest.
If there were to be an introduction as early as April for the feed-in tariff cuts, there would be the likelihood that
German solar projects that had been planned for the April to July period of 2010 would not have sufficient time to be developed -- especially with projects needed to be moved up to the seasonally slow first quarter, when weather can make installations impossible to complete.
However, there is still the chance that a longer-than-expected winter in Germany could mute the potential benefit to solar from a pushback. There is also the fact that the level of the cuts could impact solar profits to an extent far beyond the level that the solar industry had been expecting the final deal to reflect. The original industry wish for a worst-case scenario was cuts of between 5% and 10%, to be made in July.
Solar shares were up between 2% and 4% on Tuesday afternoon -- though many of these same shares have experienced double-digit share declines since January.
Canadian Solar
(CSIQ) - Get Canadian Solar Inc. Report
was up 3.5% late in the afternoon on Tuesday, for the largest gain among solar companies.
First Solar
(FLSR)
was up by less than 2%, while
Yingli Green Energy
(YGE)
and
Suntech Power
(STP)
were up a little more than 2%, and Trina Solar was flat in Tuesday trading.
The
biggest risk for solar investors is that this is little more than yet another comment from yet another of the political actors in the battle being fought over the future of solar feed-in tariffs in Germany, albeit an important political force in shaping the legislation.
However, there is still a lot of distance between this, the latest Christian Social Union comments being made to the press, and the final scope of the legislation -- and a good deal of room for this situation to still change in ways that could not be predicted on Tuesday.
-- Reported by Eric Rosenbaum in New York.
RELATED STORIES:
>>Germany May Delay Solar Cuts by Two Months
>>For Solar, April May be the Cruelest Month
>>See our new stock quote page.
Follow TheStreet.com on
and become a fan on
Copyright 2009 TheStreet.com Inc. All rights reserved. This material may not be published, broadcast, rewritten, or redistributed.