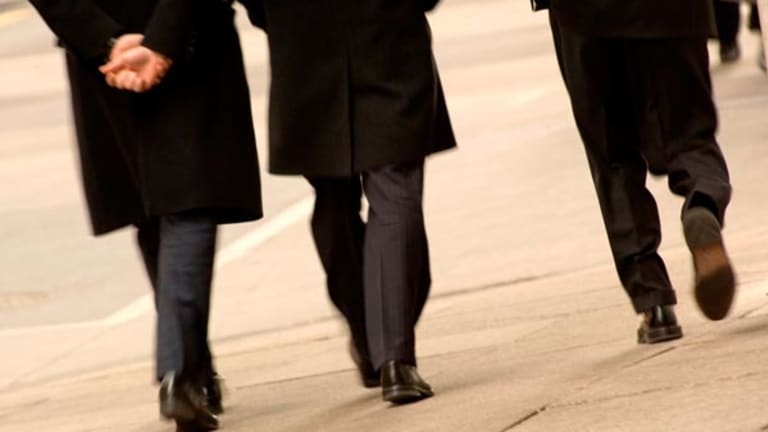 Germany Backs Rescue Fund Expansion; Hurdles Remain
The clock ticks down for European leaders looking to deliver debt-plan details.
NEW YORK (
) -- While European leaders convene at a key summit in Brussels to hash out an agreement to stem the debt crisis, the market has little to hang its hat on. There's not much investors can do but sit tight.
What is likely to be announced is a broad overview of a comprehensive plan. Details on expanding the rescue fund look tenuous, and market watchers disagree on whether Europe can come to terms on how much banks should take down on their Greek debt holdings by Wednesday night.
A small glimmer of hope came when Germany's parliament backed a proposal to leverage to the European Financial Stability Facility (EFSF), widely known as the emergency rescue fund, earlier Wednesday.
According to a draft of the proposal, the fund can be used to provide a partial hedge of new sovereign debt. Furthermore, the fund would create a new investment vehicle to spread the risk among public and private investors. The green light from Germany was a success (although largely expected) for German chancellor Angela Merkel, who has struggled to get members of her government to stand behind the eurozone's debt relief efforts.
Just a few hours before the U.S. market closes, key hurdles remain. The proposal that Germany approved says that the European Central Bank's role of buying bonds would essentially be defunct once the EFSF get its new bond-buying powers. That might make investors nervous given that the ECB has helped keep yields on Italian and Spanish debt down by buying up billions of euros in bonds.
Banks and lawmakers also disagree on how much Europe's financial system should be forced to bolster its capital requirements. Some economists say that even if a figure is worked out by the end of the summit, it doesn't mean much, given that the value of Greek debt may change. According to
CNBC
, bond investors will have to take a 50% haircut. Meanwhile the International Monetary Fund has said that investors might lose more than 60%.
Another point of contention is Italy's progress in revamping its own economic reforms. Merkel and French President Nicolas Sarkozy would have much more sway in their argument that the eurozone needs to support its weaker nations if those nations showed increased promise in reeling in their own debt. Italy, whose 1.9 trillion euro ($2.64 trillion) debt total is just behind Greece's, has faced increasing pressure in recent days.
So far, however, Italy has been able to deliver only a "letter of intent" to its European peers. The country said it would raise its pension age from 65 to 67 by the end of 2025 and reiterated a promise from September to balance its budget deficit by 2013.
A final announcement is expected after a "working dinner," according to the
WSJ
. With the clock ticking down, Europe has plenty of loose string to tie.
-- Written by Chao Deng in New York
>To contact the writer of this article, click here:
Chao Deng
.
>To follow the writer on Twitter, go to:
@chao_deng
>To submit a news tip, send an email to:
.