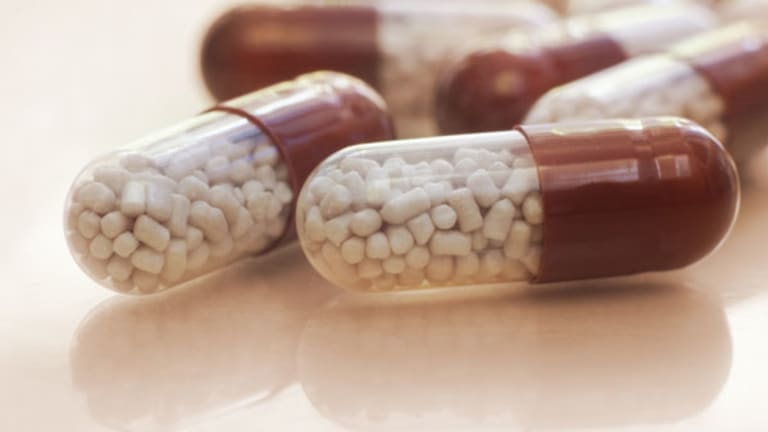 German Merck Buying Serono
The biotech deal is worth $13 billion.
Germany's Merck agreed to buy Switzerland's Serono (SRA) for about $13.3 billion.
Serono's controlling Bertarelli family will sell its 64.5% stake and Merck will offer a 20% premium to Tuesday's closing prices for publicly held shares. Merck, which isn't related to the U.S. company of the same name, plans to sell shares to raise money for the all-cash deal. Its shares fell overseas while Serono's soared.
"This acquisition transforms Merck's Pharmaceuticals business and creates a leading position in the world of biologic medicines, which helps to ensure its future through the 21st century," said Michael Roemer, chairman of the Executive Board of Merck KGaA. "Both companies have a unique opportunity to achieve a competitive advantage through a combined EUR 1 billion R&D budget and a stronger product portfolio. The companies are a perfect fit with 28 compounds in development. Together with Serono management and employees, we will create a world-class biopharmaceutical company with global footprint, cutting-edge biotechnology manufacturing and strong growth."
Ernesto Bertarelli said: "With this transaction we create a combined business with strong capabilities, especially in neurology and oncology. Together with Serono, Merck will be a world-class biotechnology company and a major player in the global pharmaceutical market. This match will allow Serono's innovative biotech abilities to play an important role in the future of the combined company while expanding its global reach."