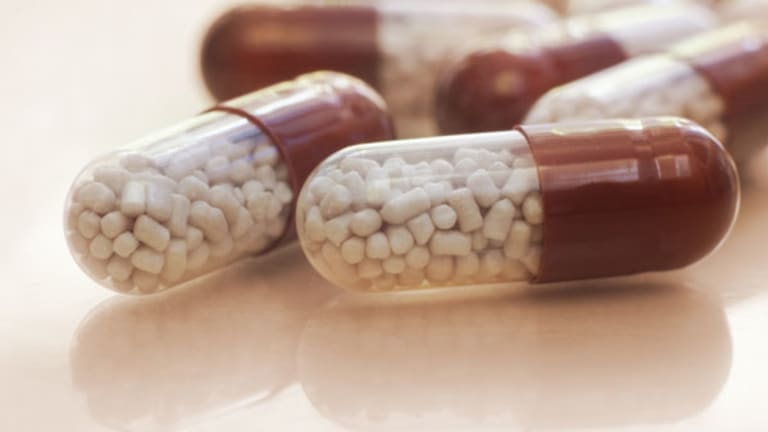 Genta's on the Ropes
The stock sinks 33% a day before an FDA panel will decide whether to recommend its leukemia drug Genasense.
As a boxing fan, I love
The Contender
, a weekly reality show on which two boxers compete to see who will advance and who will go home after a five-round fight.
New Jersey-based
Genta
(GNTA)
probably feels something like the combatants in
The Contender
during the last round.
The company is anxiously awaiting a Food and Drug Administration advisory committee recommendation on Wednesday regarding its chronic lymphocytic leukemia drug Genasense. The final decision by the FDA is expected in late October, but the advisory committee has a significant amount of influence on the decision to approve or deny the drug.
The panel's hearing is the kind of event that makes investing in microcap biotech stocks so perilous. It's all or nothing, do or die -- and every other cliché you can think of. A thumbs-up by the FDA could result in tens of millions of dollars pouring in to Genta's coffers. A recommendation to deny the drug, and just like that, the company's survival is uncertain.
Genta had a market cap of around $200 million after closing Friday at $1.39. It has one marketable product, Ganite, for the treatment of hypercalcemia from cancer. However, the drug's sales are less than $400,000 a quarter, and the company is putting its resources toward the launch and marketing of Genasense at the expense of Ganite.
Genasense's approval, however, is no slam dunk. The drug was denied for melanoma previously, phase III results for multiple myeloma failed to meet endpoints and phase III studies for chronic lymphocytic leukemia had
some issues, as well.
And according to briefing documents posted on the FDA's Web site Tuesday, the road isn't getting any smoother. The summary, which the panel is set to discuss, essentially questions whether Genasense is really a significant step up from existing treatments. That had stockholders on the run, and Genta sank 33% to 93 cents on volume that was nearly 20 times heavier than normal.
Another sign that Genta may not have its house in order was a miscommunication between the company and the FDA. On July 26, the company announced that its proposal for a confirmatory trial of Genasense had been approved by the agency. Three weeks later Genta received notice from the FDA that it hadn't yet completed its review of the proposal.
Sloppiness of that kind doesn't instill confidence in investors, especially considering that some believe the FDA will want to see the confirmatory trial well under way before approving the drug.
On the plus side, Genta's manufacturing facilities passed an FDA inspection, and should Genasense receive approval, the company can make enough of the drug for a worldwide launch. The company has four products in very early stages of development. However, it's unlikely it will be able to come up with the necessary cash to fund those projects should Genasense fail to gain approval.
Rodman & Renshaw analyst Ren Benjamin believes the stock would trade at its cash value of 27 cents a share if Genasense is unsuccessful.
Even if Genasense hits the market soon, don't think that the money is simply going to flow freely into Genta's doors. Management has stated that the company is exploring nondilutive measures to help finance the launch of Genasense. That includes commercial borrowing and a partnership with a larger drug company.
Although Genta would have to give up some of the revenue, a partnership makes the most sense, as the company would be able to take advantage of a larger marketing and sales force and not take on debt. In its second-quarter conference call, Dr. Raymond Warrell Jr., Genta's CEO, said the company has enough cash to last into the first quarter. So not only is approval in late October critical, so is finding a way to pay for the launch. Genta's management declined to comment for this story.
Genta's shares have been severely beaten down, having lost 91% of their value since April 2004, when they traded as high as $16.65. The question is whether the FDA will deliver the final knockout blow this week.
In keeping with TSC's editorial policy, Lichtenfeld doesn't own or short individual stocks. He also doesn't invest in hedge funds or other private investment partnerships.
Marc Lichtenfeld was previously an analyst at Avalon Research Group and The Weiss Group and a trader at Carlin Equities. He holds NASD 86, 87, 7 and 63 licenses. His prior journalism experience includes being a reporter/anchor for On24 in San Francisco and a managing editor of InvestorsObserver, a personal finance Web site. He is a graduate of the State University of New York at Albany. He appreciates your feedback;
to send him an email.