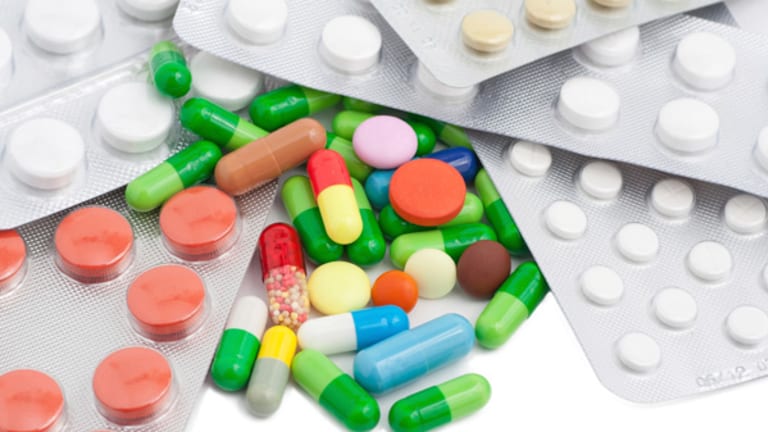 Once these most recent quarterly results are finalized, they will be run through TheStreet.com Ratings' model and our ratings will be adjusted accordingly. To keep up to date on all of our ratings, visit TheStreet.com Ratings Screener.
On June 9, 2009,
Generex Biotechnology
(GNBT)
reported that its Q3 FY09 net loss widened on interest expense and the repricing costs of warrants costs issued in connection with convertible debentures, partially offset by a decrease in expenses. Net loss increased to $11.35 million or $0.08 per share from $10.17 million or $0.09 per share a year ago.
Revenue surged to $45,251 from $1,530 in Q3 FY08, reflecting the sales of over-the-counter products and maximum sales from Glucose RapidSpray product. The revenues exclude the amount of deferred sales made to its customers.
Cost of goods sold soared to $26,297 from $639. Research and development expenses fell 30.2% to $3.00 million, reflecting timing differences of the overall increased levels of research and development of the oral insulin product and platform technology in connection with global Phase III clinical trials. Selling and marketing expenses declined 12.3% to $367,371 on commercial sales of over-the-counter products. Despite a marginal increase in legal expenses and financial services, general and administrative costs declined 46.7% to $2.74 million due to a decrease in expenses for consulting and accounting services and falling travel expenses.
Recently, GNBT announced that the Phase I trial for the immunotherapeutic peptide AE37 for prostate cancer was complete and the vaccine is safe and produces the desired immunological response in patients. Additionally, the company launched the commercial retail sales of Generex Oral-lyn, an oral-insulin spray product used in the treatment of diabetes, in Lebanon. Also, Generex Biotechnology received the approval to sell the same product in the Algerian market. The company's subsidiary, Antigen Express, has entered into an agreement with the Immune Tolerance Network for implementing a better diagnostic test for Type-I diabetes. Lastly, the company received a new patent in Morocco.