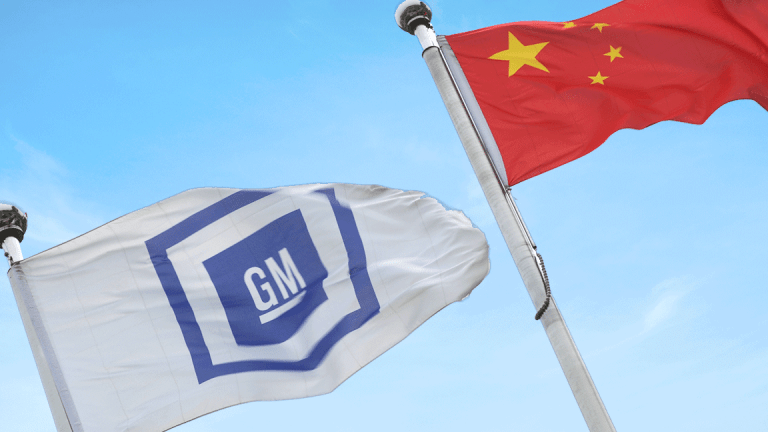 General Motors Just Served Up a Reality Check to Team Trump
Earnings season kicks into high gear, highlighted by reports from UPS, Boeing, General Motors, Facebook, Qualcomm and PayPal. Big day.
But, it could be a sign of the road that lays ahead for Barra -- and other heavy industrial players -- in Trump's tariff-laden world. The automaker slashed its full year profit outlook to $6 a share from $6.50 a share, citing cost inflation. GM was careful not to use the word "tariff" at all in its second quarter earnings release, but investors will know the reasons behind the guide down.
The dire outlook was seen in Ford's (F) - Get Ford Motor Company Report results after the close. Ford issued a massive restructuring charge of $11 billion and slashed its full year profit forecast. Tesla (TSLA) - Get Tesla Inc. Report  could be the next automaker to share some dread when it reports on August 1.   
The Pitch
Put down the earnings statements for a second and think big. In this case, also think about your pets. It doesn't get anymore Peter Lynch-like than investing alongside the health needs of your pets.
"The animal health sector is an attractive, unconventional healthcare niche, with much of the inherent resiliency and less discretionary characteristics of human healthcare while unchained to associated risks such as third party payors, health care reform, generic threats, and development inefficiencies," says Credit Suisse analyst Erin Wilson Wright. Adds Wilson Wright, "Fundamentals in terms of demand, pricing, and the utilization of medicines, vaccines, and diagnostics are improving, supporting increasing revenue and earnings growth assumptions."
The investment case for investing in your pet is set up here, but there is one data point to get you thinking. According to data from IMS Health, veterinary prescriptions have increased 6.3% on average over the past three years compared to 0.9% growth in human Rx. More households owning pets should only speed up this growth rate. 
Around TheStreet 
Talked to IAC/Interactive's (IAC) - Get IAC/InterActiveCorp Report Chief Financial Officer Glenn Schiffman on Tuesday afternoon. Impressive company. Instinct tells me the company is about to put its $1.6 billion in cash to very good use, either via a deal or share repurchases. The company has proven itself successful doing both over time.
Coming up today for yours truly: on-camera with UPS (UPS) - Get United Parcel Service Inc. Report CFO Richard Peretz post earnings and a question into Boeing's (BA) - Get The Boeing Company Report CEO Dennis Muilenburg on its earnings call. Welcome to peak earnings season. Boeing's CEO told TheStreet he is bullish on space, while UPS is bullish on international (surprisingly). 
Beat-up MoviePass owner Helios and Matheson (HMNY) will try to pull off a massive reverse stock split today in an effort to prevent a Nasdaq de-listing. It has been interesting to read TheStreet's Taylor Rogers' chats with the company's CEO Ted Farnsworth, including this new one. Farnsworth says the company isn't going anywhere. The market disagrees.
Looking for reasons to stay upbeat on Amazon (AMZN) - Get Amazon.com Inc. Report into earnings? These six reasons should do the trick.