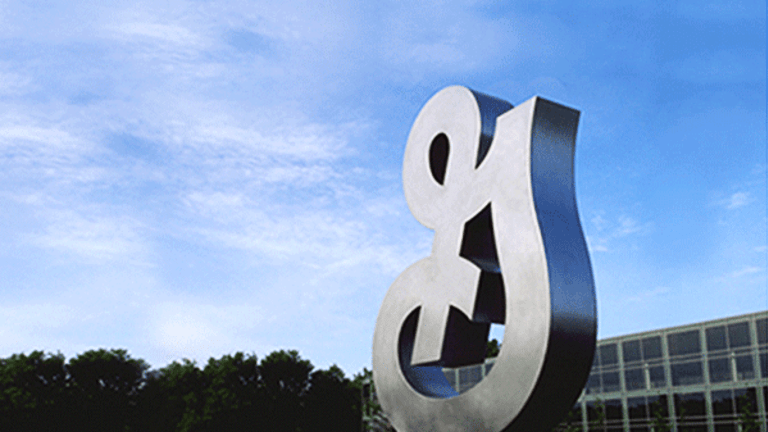 General Mills Takes the Wraps Off an Investment in a Plant-Based Protein Maker
The packaged food giant secures an investment in a plant-based protein bar maker.
The deal making continues at General Mills (GIS) - Get General Mills, Inc. (GIS) Report .
General Mills' venture arm, 301 Inc., announced on Tuesday that it has invested in protein bar maker D's Naturals along with private equity firm 2x Consumer Products Growth Partners.
D's, which makes plant-based, low-sugar No Cow brand protein bars and low-sugar, protein-infused Fluffbutter nut butters, generates annual sales of nearly $10 million. Terms of the investment, which was led by 2x, were not disclosed.
Then-18-year-old Daniel "D" Katz founded D's in 2015 and retained Houlihan Lokey Inc. late next year to find more capital after meeting the 2x team.
"We worked with D early on for six or eight months, long before we ever talked about making an investment, and we started having a material discussion about a potential investment in November," 2x managing partner Andy Whitman told TheStreet. "We teed up the idea of having General Mills joining us, all predicated on a three-way mutual understanding that one plus one plus one equals 13. We think the world of the team at 301 and General Mills, know them quite well, and have always wanted to partner with them on something."
Protein is a popular snacking category right now, and one that big food makers are willing to pay up to get exposure to.
D's Naturals No Cow Bar
Hormel, General Mills and others continue to invest in upstart food players
Early last year, for example, General Mills acquired meat bar maker Epic Provisions LLC for what a source told The Deal at the time was about $100 million. Last May, Spam maker Hormel Foods Corp. (HRL) - Get Hormel Foods Corporation (HRL) Reportpaid $286 million for Justin's Nut Butter LLC, which like D's makes nut butters.
Katz developed his product after he was unable to find a low-sugar alternative suitable for his dairy sensitivity.
"Plant-based protein is where the category continues to grow," he said. "There's things like cricket protein, but we're focusing on sustainability and a product that has health benefits beyond having a dairy intolerance."
Insect-based protein maker Exo, for example, has raised $5.6 million, most recently in a $4 million Series A round announced in May led by AccelFoods.
Katz chose a more mainstream approach, deciding to "stay focused on the health and fitness channel." His first two customers were Vitamin Shoppe Inc. (VSI) - Get Vitamin Shoppe, Inc. Report and GNC HoldingsInc. (GNC) - Get GNC Holdings, Inc. Class A Report .
"Most protein bars are basically candy bars filled with whey protein, so very high in sugar," Whitman explained. "His product is very differentiated in that it's high protein, low sugar, which there's only a few of out there, and is further differentiated because it's plant-based."
The investment marks a continued pivot for 301, which originally created and seed launched its own companies before embarking on a new strategy of taking minority stakes in emerging companies.
Dr. Pepper Snapple Group recently bought Bai Brands after taking a stake
"We look at this as a starting point for supplying D with various capabilities, not to run his business because we're confident in him to do that, but to surround him with a team to take him to the next level, to help him build a brand, to scale up his supply chain, other great brand expansion and other categories to go into," 301 vice president and general manager John Haugen said in an interview with TheStreet.
Besides General Mills, several food giants have launched their own venture arms, including Campbell Soup Co. (CPB) - Get Campbell Soup Company Report , Kellogg Co. (K) - Get Kellogg Company (K) Report and Tyson Foods Inc. (TSN) - Get Tyson Foods, Inc. Class A Report , amid slow growth in packaged foods.
"You have several of these companies starting these venture arms, allocating $100 million or $200 million," Greg Stemler, transactions leader for the consumer products and retail sector at Ernst & Young LLP, said in a recent interview. "If you're going to go out and buy a $150 million company, what are the odds that this thing is really going to grow and become a meaningful company? But if you're investing $5 million in 30 companies, it's something of a probability game. It's also a knowledge game where I can learn, get in and understand these small companies and how they're innovating, and can change my own culture."
Although "there may be access to a wide range of capital providers," Haugen said he's focused "less on the announcement of the deal and more on the performance of the partnership."
Katz added that the combination of 301 and 2x "allows as us all to focus on the areas we're good at. 2x helps on certain aspects where General Mills can't," such as "providing a lot of guidance on the basic business side, helping to manage cash flow, and planning out a map for the future."
While Haugen declined to speculate on a potential exit for the investment, an outright General Mills acquisition isn't out of the question.
"My goal is to look forward to opportunities where these businesses are successful, and if there's a mutual desire and benefit to have them as part of the larger General Mills portfolio," he said. "That's an exciting conversation to have in the future."
That's the strategy Dr. Pepper Snapple Group Inc. (DPS) followed in its acquisition of Bai Brands LLC, announced Nov. 22. Dr. Pepper's $1.7 billion deal for the upstart beverage company came about eighteen months after the beverage giant invested $15 million in Bai and signed a national distribution deal. Shortly after the initial Bai investment, Dr. Pepper also injected $20 million in BA Sports Nutrition LLC, giving it an 11.7% stake in the maker of Bodyarmor sports drinks.