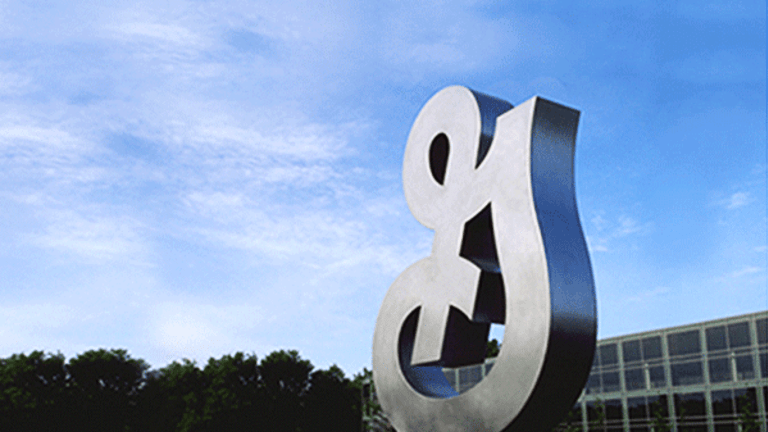 General Mills Hopes America Says 'Oui' to Its New French-Style Yogurt in 8 Flavors to Kick Up Sales
Yoplait is betting on the French appeal to take on the dominance of the Greek-style yogurt.
General Mills'  (GIS) - Get Report  Yoplait is likely hoping this new addition to its family of yogurt will boost slumping sales.
On Monday, June 26, General Mills announced the introduction of Oui by Yoplait, a French-style yogurt, which the company said is made with "simple ingredients" like whole milk, pure cane sugar and real fruit.
Oui, which comes in eight flavors, will be released to retailers in the U.S. sometime in July. The yogurt is packaged in small, glass jars that resemble either baby food or jam from the early 1900s, and will be sold for a suggested price of $1.49 each.
"We wanted to bring something special to our U.S. consumers, something we have been enjoying during visits with our French colleagues for many years, but hard to replicate in large quantities here in the U.S.," David Clark, president of U.S. Yogurt at General Mills, said in a statement.
Probably the primary reason Yoplait, which is also the producer of Greek yogurt, is seeking to spruce up its offerings is because its yogurt sales have been under heightened pressure for more than a year now, as consumers turn to more fulfilling healthy snack options. In its recent third quarter, General Mills said it saw its U.S. yogurt sales fall 20%.
TheStreet recently tried out Oui, which has about 150 calories per jar, and found it to taste slightly sweeter than regular yogurt and to have more of a custard-like consistency.
Here are the eight flavors of Oui.