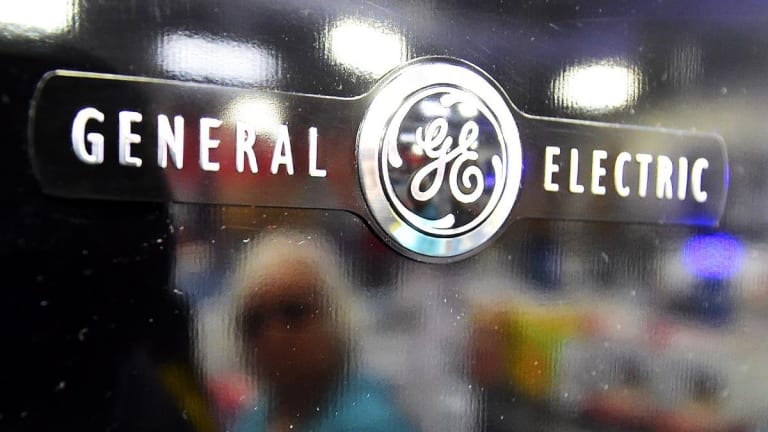 General Electric Slips as Cowen Suggests Culp Needs to Take Action
Cowen analysts cut their price target from $14.50 to $12 a share but maintained its Market Perform rating.
General Electric Co. (GE) - Get General Electric Company (GE) Report fell Monday after Cowen and Co. cut its price target on the stock as analysts expect the new Chief Executive Larry Culp to take actions to improve the beleaguered industrial's financial standing.
Cowen analysts, including Gautam Khanna, said they expect Culp to impose a dividend cut, possibly raise more equity, and reset earnings per share/free cash flow, to shore up the balance sheet.
"But a full reset isn't likely until early 2019, extending the overhang," Khanna wrote in an Oct. 15 research note.
Cowen cut its price target from $14.50 a share to $12 a share but maintained its Market Perform rating.
Shares of GE slipped 1.1% to close Monday at $12.15. The stock has declined some 30% year to date.
Khanna noted that Culp's compensation plan "is aligned for the long-term health of GE, but does not obviously burden him with financial downside."
"Thus, we expect Mr. Culp may do what prior CEO Flannery didn't: shore up the balance sheet, quickly, to allow for more flexibility to operate," the Cowen analysts said. "GE's high leverage, amplified by anemic FCF, long cycle markets, & 'unknowable' cash calls (insurance; Power fixes, etc.) is the albatross that we expect Culp to address early."
The Boston-based company announced on Friday that it would be delaying its third-quarter earnings by five days, and will now report on Oct. 30 to let Culp to complete initial business reviews and site visits following his appointment on October 1.
Culp is expected to share his initial observations on the third-quarter conference call, "with more detail expected in early 2019," GE said.
GE is expected to report earnings of 20 cents a share on revenue of $29.8 billion, according to FactSet.
(This piece has been updated with closing stock prices.)