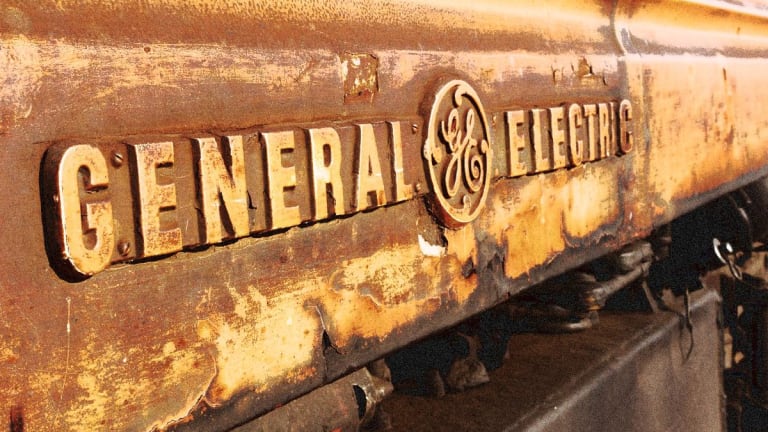 General Electric CEO Buys $2 Million in Stock on Whisteblower Share Price Plunge
GE CEO Lawrence Culp bought more than 250,000 shares Thursday after the stock plunged on a whistleblower's accusation of inaccurate and fraudulent financial filings by the industrial group.
General Electric (GE) shares fell the most in more than 11 years Thursday after an accounting expert who flagged issues surrounding Bernie Madoff's investment fraud accused the industrial group of inaccurate and fraudulent financial filings with regulators.
The stock move prompted company CEO Lawrence Culp to buy 252,000 shares at $7.93 for a total investment of $2 million, according to an SEC filing by the company after the bell.
The Wall Street Journal cited a research report from Harry Markopolos, which said he and his colleagues had found that GE's insurance unit would need an $18.5 billion boost to its reserves. He also told that paper that other accounting issues, including in its oil and gas business, would amount to around $38 billion. Markopolos later told CNBC that he considered GE a "bankruptcy waiting to happen".
The paper noted, however, that Markopolos is working with an undisclosed hedge fund, and that this fund has an ongoing short position in GE shares, meaning they're betting against them in the near and long term. When pressed by CNBC interviewers, he would not reveal the name of the fund. 
"We have never met, spoken to or had contact with this person. While we can't comment on the detailed content of a report that we haven't seen, the allegations we have heard are entirely false and misleading," GE said in a statement to TheStreet, adding it stands behind its financials. 
"It's widely known and the WSJ has previously reported that he works for and is compensated by unnamed hedge funds, the statement added. "Such funds are usually financially motivated to try to generate short selling in a company's stock to create unnecessary volatility."
GE shares fell $1.02, or 11.3%, to end the day at $8.01. The stock traded as low as $7.65 during the session, marking the biggest single-day decline since 1987.
GE's power division raised concerns last year when the company said a $22 billion charge  related to acquisitions that it booked over the three months ending in October 2018 was being probed by both the Securities and Exchange Commission and the U.S. Department of Justice. 
Watch Today's Jim Cramer LIVE Replay:Jim Cramer on Recession Fears: 'Dial Back the Hysteria'