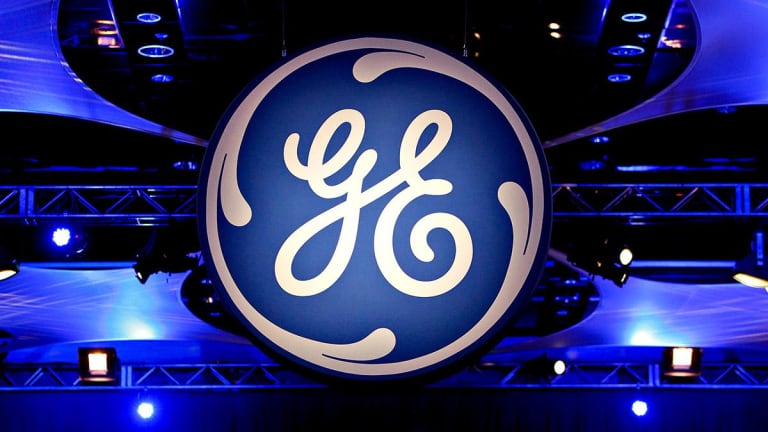 General Electric Falls After Delaying Third-Quarter Results
The Boston-based company is now scheduled to report third-quarter earnings on Oct. 30, instead of Oct. 25.
General Electric Co. (GE) - Get General Electric Company (GE) Report  fell on Friday, Oct. 12, as management pushed back when it would report third-quarter financial results and analysts questioned the beleaguered industrial conglomerate's financial standing, suggesting an equity raise and a dividend cut.
The Boston-based company announced it will now report third-quarter earnings to Tuesday, Oct. 30, before the opening bell. GE had been scheduled to report earnings on Oct. 25.
"The company moved the call to allow GE Chairman and CEO Larry Culp to complete initial business reviews and site visits following his appointment on October 1," GE said in a statement. "Culp will share his initial observations, with more detail expected in early 2019."
GE is expected to report earnings of 21 cents a share on revenue of $29.6 billion, according to FactSet.
Shares of GE fell 3.8% to $12.24 at midday on Friday. The stock had been up by as much as 1.8% in premarket trading.
Meanwhile, analysts are suggesting that the newly appointed CEO needs to take significant action in order to shore up GE's financial standing.
"We think new CEO Larry Culp will work towards closing the balance sheet gap through some combination of a steeper dividend cut (>90%) and possibly a one-time equity raise to add some cushion for future investment, but the road doesn't look easy," UBS analyst Steven Winoker wrote in an Oct. 11 research note.
Winoker noted that GE Capital continues to weigh heavily on the company, as "consolidated net debt stands at $51 billion but contingent liabilities inflate that number by another approximately $27 billion." In total, the UBS analyst sees about $97 billion of net obligations.
UBS rates GE at Neutral with a $13 price target.
Credit Suisse, which initiated coverage on Oct. 11 with a Neutral rating and a $14 price target, said GE faces risks, including "continued deterioration of Power markets, a slowdown in aftermarket growth at Aviation, a larger-than-expected dividend cut, volatility from an information vacuum, and additional credit downgrades."
Earlier this month, credit ratings giant Moody's Investors Service put its A2 credit rating on review for possible downgrade.
"Among the range of issues that Moody's will consider is the impact on GE's earnings and cash flow prospects of the continuing deterioration in its Power business, which is likely to persist for some time," Moody's said. "The dimmer prospects for GE Power take on heightened importance given the loss of free cash flow from GE's planned divestitures, including the highly cash generative GE Transportation and GE Healthcare."
"The review will also assess other measures that could improve GE's free cash flow relative to its debt balance," Moody's added. "These could include measures to address the very substantial pension deficit, GE's $4.2 billion annual dividend, improving working capital or investing efficiency. The potential for disruption, or acceleration, of efficiency programs already underway with another change at senior management level will be assessed."
There are eight buys, 12 Holds, and three Sell ratings on the stock, according to Bloomberg data.