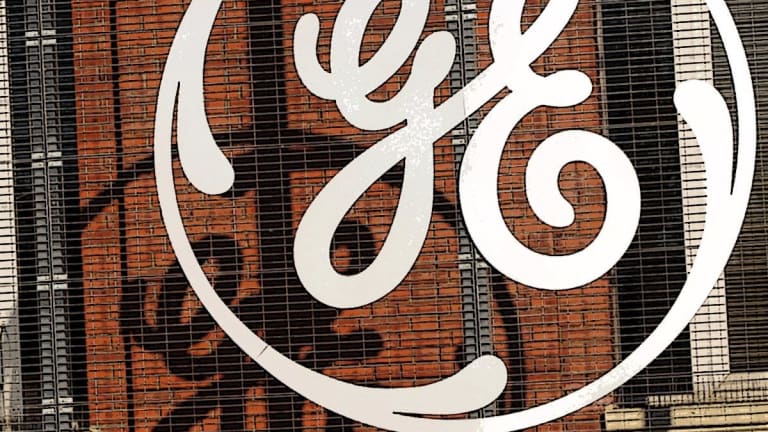 General Electric: Core Businesses Will Be 'Center of Gravity' Amid Restructuring
'We've changed many things, but the essence of GE endures,' CEO John Flannery says.
General Electric Co. (GE) isn't the same conglomerate it was a decade -- or even a year -- ago.
After announcing plans Tuesday, June 26, to spin off its healthcare business and sell its stake in oil services group Baker Hughes undefined , General Electric executives held a conference call to shed further light on the decision.
The Road Ahead
"We've changed many things, but the essence of GE endures," CEO John Flannery said. "This team had fought through the last 12 months with superhuman resolve and determination ... We are motivated first and foremost by making a positive difference in the world."
Flannery explained that, "Aviation, power and renewable will be the core of GE moving forward." He repeated numerous times on the call how the three businesses share both similar headwinds and tailwinds. Those three businesses will be the "center of gravity" for the company moving ahead, the executives said.
Flannery explained that GE's "technology stack has never been stronger" in aviation, but results of late at the power business have been "unacceptable." The CEO continued to explain that power is a "turnaround story and we are confident in our ability to improve the future operating performance."
Aviation, power and renewable energy are "stronger together than they would be if innovated in isolation," Flannery said. "We are certain that with focus and a strong balance sheet GE will be a tech-driven growth story again within the coming years."
As for the Financials
Flannery explained that GE plans to maintain its 48-cent dividend up to the time the healthcare business is completely spun off, which is expected to happen within 12 to 18 months. But there could be a "reduction in the aggregate dividend at that time," Flannery said.
When pushed by analysts during the question-and-answer portion of the conference call, Flannery said, "Teams will analyze their dividend payout in line with peers at the time."
GE Chief Financial Officer Jamie Miller said the company was "committed to having a strong Single-A rating" and strengthening the company's ailing balance sheet. She repeated a number of times that GE will offer more granular financial statements as the deals and spinoffs progress throughout the rest of this year.
Flannery previously said the new slimmed-down GE would target a debt-to-earnings ratio of under 2.5 and a long-term single-A credit rating. It also plans to reduce its existing debt burden by $25 billion over the next two years and keep at least $15 billion in cash on its balance sheet.
Just before GE leaders started the conference call and reiterated a commitment to maintaining a single-A credit rating, S&P Global announced it had put the company on its CreditWatch list with negative implications. 
While a reduction in debt can improve credit metrics and help the company manage its weak power market and financial shortcomings, it can also reduce diversity and cash flow, S&P Global Ratings said Tuesday.
"Our current base-case expectation would be for a one-notch downgrade to 'A-' at the closing of the transaction. Alternatively, an affirmation is possible if additional actions not currently incorporated into our base-case occur, such as even lower debt levels or higher cash balances along with better-than-anticipated performance," S&P said.
GE executives offered more details on GE's plan to shrink its corporate headquarters staff. Flannery said, "We will reduce the size of corporate significantly," but offered no specific insight on affected jobs. The move could results in a cost reduction of at least $500 million, the executives said.
The Future of Healthcare
President and CEO of GE Healthcare, Kieran Murphy, shed light on his plans for positioning a newly minted GE Healthcare for success.
"We know that our future depends upon delivering great outcomes for our customers," Murphy said.
Healthcare delivered $4.7 billion in revenue for GE over the three months ended in March, a 9% gain from the same period last year, while profit margins improved 20 basis points to 15.6%. "Segment profit of $735 million was up 11% reported, driven by continued volume growth and productivity, offset partially by negative price and higher program investments," the company said in announcing the spinoff.
"We are disciplined in operating rigor and capital allocation," Murphy said. He added that GE Healthcare will be committed to "solid revenue and operating profit growth, industry leading margins and more than 100% free cash flow conversion."