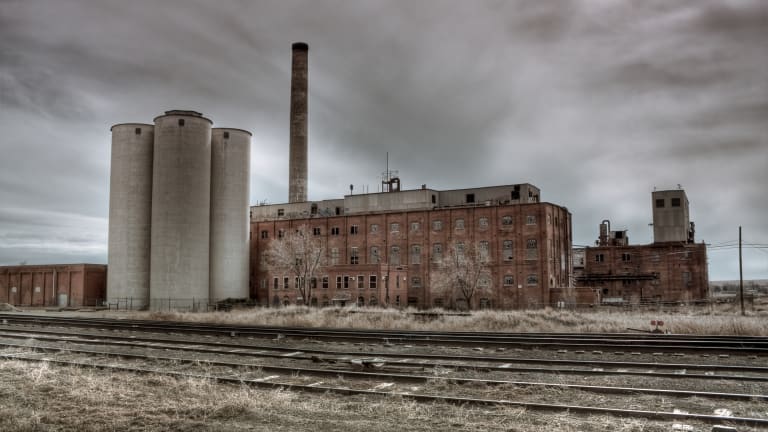 General Electric and P&G Just Revealed a Harsh Reality About Very Old Companies
General Electric and Procter & Gamble are out with their latest earnings and boy, does some work need to be done. One thing is for sure: old companies are likely to look very different over the next ten years.
Old Corporate America will look vastly different by 2030.
With the age of investor activism only beginning (what 21-year-old now at Harvard doesn't want to be rich and on TV like Nelson Peltz?), expect the next generation of activists to be even more ruthless as they are armed with new levels of data to attack like never before the companies that have helped build America. It's no longer OK to post flat earnings for 10 straight quarters and hope a 65-year-old who knows nothing about financial statements holds onto the stock for its 4% dividend yield. Nope, not gonna happen. Companies will have to be split up and stripped down to their studs. 
This is where my head is at today after looking over earnings from General Electric (GE) - Get General Electric Company (GE) Report and Procter & Gamble (PG) - Get Procter & Gamble Company Report . General Electric has so much fat within its various business segments that you can feel your arteries clogging while crunching the numbers. New CEO John Flannery all but signaled a dividend haircut sometime before 2018 (he wants to get this done to enter 2018 with a fresh story) and he also signaled pressured earnings at least into the middle of next year. Flannery must cut deep, but not only to make a short-term number. He has to think about a complete re-imagination of GE in this new activist world. As for P&G well, yeah. Another quarter of big company results, meaning pressured market share and promises of better times ahead. It's not too far-fetched that activist Peltz comes out with a statement soon.  
What's Hot
A Glimpse Into Target's Future
TheStreet's Michelle Lodge caught up with Target (TGT) - Get Target Corporation Report CEO Brian Cornell (above) at the opening of the discounter's new store in Herald Square. Target's ongoing push into urban areas is critical given the demographic shift away from rural America, where it and rival Walmart (WMT) - Get Walmart Inc. Report have made their names. One concern with this new crop of stores: the length of time it may take for them to be consistently profitable. It's definitely not cheap to run an operation smack dab in the middle of busy New York City. 
How to Invest in a Red-Hot Stock Market
The question on the minds of many average Americans: Do I stick some rainy day money into the red-hot stock market? It's a tough decision seeing as this same group got their rear-end handed to it in 2000, 2009 and countless other bubble-bursting periods. TheStreet's personal finance expert Eric Reed serves up a dose of helpful advice on how to be thinking about investing right now. 
Here comes the correction ...
Receive the free "Morning Jolt" daily newsletter by heading here.
Join Jim Cramer, CNBC's Jon Najarian and Other Experts Oct. 28 in New York
Jim Cramer will host CNBC's Jon Najarian, TD Ameritrade's JJ Kinahan, famed analytics expert Marc Chaikin and other market mavens on Oct. 28 in New York City to share successful strategies for active investors.
You can join them as they discuss how smart investors can make the most of options trading, futures contracts, fundamental and quantitative analysis and great ETFs to buy right now. Participants will also get a chance to meet Jim and other panelists and take photos.
When: Saturday, Oct. 28, 8 a.m.-3 p.m.
Where: The Harvard Club of New York, 35 West 44th St., New York, N.Y.
Cost: $250 per person.
Click here for the full conference agenda or to reserve your seat now.
More of What's Trending on TheStreet: