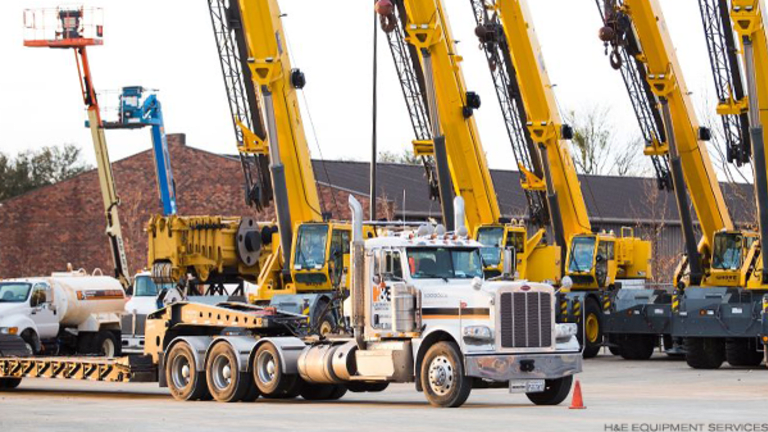 General Business Activity in Texas Reaches Seven-Month High, Dallas Fed Says
Hurricane Harvey impacted business activity but most firms report no net change over the next six months.
Texas factory activity as measured by the Federal Reserve Bank of Dallas rose to its highest level in seven months, suggesting damage from Hurricane Harvey has not heavily weighed on manufacturing as of the end of September.
The general business activity index increased to 21.3 in September from an August reading of 17. Analysts polled by FactSet expected Monday's September reading to be 10.3.
The index, which measures current manufacturing activity and growth, is the first reading from the Dallas Fed since Hurricane Harvey devastated the Houston area late last month. It asks Texas firms whether output, employment, orders, prices and other indicators changed over the previous month.
Respondents reported damage from Hurricane Harvey, which resulted in increased raw materials costs and increased inventories for factories. Logistics were also impacted.
41% of firms said Harvey had a negative impact on revenue and production, while 50% reported no impact. Over the next six months, a majority of firms reported no impact from the storm.
Overall, Harvey damage was worse for some firms than others. While one metal manufacturing firm said it expects an "increase in business" related to the storm, one metal manufacturer said Harvey "seriously impacted our facilities, employees and customers, shutting us down for two weeks. Turnaround maintenance has been pushed into next year, leaving a hole for us to fill."
Though the production index "edged down" to 19.5 in September from 20.3 last month, output grew at "about the same pace."
The Dallas Fed's new orders, capacity utilization and shipment indexes all increased. Labor statistics suggested "faster employment growth and longer workweeks this month," the Dallas Fed said. The employment index reached 16.3, the highest reading since April of 2014. 28% if surveyed firms reported hiring, with 11% reporting net layoffs.
"Expectations regarding future business conditions continued to improve," the Dallas Fed wrote, as indexes for future general business activity and future company outlook remained positive. The next reading is due Oct. 30.
More of What's Trending on TheStreet: