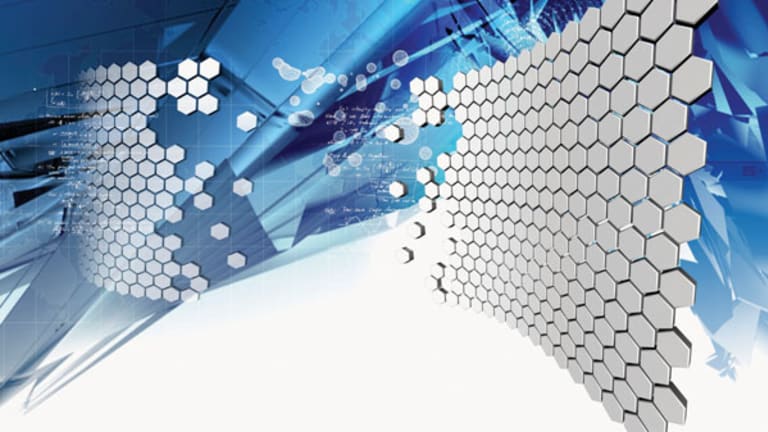 Genentech Seeks New Use for Avastin
The company hopes to get the drug cleared as a second-line therapy for treating glioblastoma, the most common type of brain cancer.
Genentech
(DNA)
said Monday it will ask U.S. regulators to approve its cancer drug Avastin for a new use, this time in fighting an aggressive type of brain tumor.
The company hopes to get Avastin cleared as a second-line therapy for treating glioblastoma, the most common type of brain cancer. Second-line therapies are used with patients for whom a prior treatment has been ultimately unsuccessful.
Genentech said roughly 19,000 new cases of glioblastoma are diagnosed in the U.S. every year. "Following initial treatment with chemotherapy and radiation, more than 90% of people with glioblastoma will see their cancer return, and there are few effective treatments when the initial therapy stops working," Genentech wrote in a press release.
The company said that, according to historical estimates, the median survival of patients with previously treated glioblastoma is typically three to six months.
"There has been no substantial improvement in the treatment of glioblastoma in more than 20 years," said Genentech's chief medical officer, Hal Barron. "This is a devastating disease, and people with glioblastoma desperately need new treatment options."
In a phase II study, 43% of previously treated patients who were given Avastin alone lived six months without their tumors advancing. According to the results, which were released earlier this year, previously treated patients given Avastin had a median overall survival of 9.3 months, and 28% of patients saw their tumors decrease in size by half.
Genentech is submitting those data, as well as other findings that combined Avastin with chemo, in its application. If accepted, Genentech said its application would be considered for a shortened, six-month review process that's granted for medicines for cancer and other life-threatening diseases.
Avastin works by inhibiting the VEGF protein and essentially interfering with the blood supply to a tumor, which is thought to be critical to the cancer's ability to grow and spread. If approved, it will be the first targeted therapy for glioblastoma.
The drug is currently marketed to patients with colon, lung and breast cancers. U.S. sales totaled $2.3 billion in 2007 and almost $2 billion through the first nine months of this year.
Genentech plans to initiate a global phase III study in patients with newly diagnosed glioblastoma in the first half of 2009. That study will evaluate Avastin as an initial, or first-line treatment, with standard chemotherapy and radiation.
Only a handful of companies are developing drugs for glioblastoma. Earlier this year
Pfizer
(PFE) - Get Pfizer Inc. Report
inked a deal with Avant Immunotherapeutics (which has merged with
Celldex Therapeutics
(CLDX) - Get Celldex Therapeutics Inc. Report
) for a
.
Myriad Genetics
(MYGN) - Get Myriad Genetics Inc. Report
also has a drug, Azixa, in midstage development for solid primary and metastatic brain tumors.
Genentech shares recently were up 70 cents, or 0.8%, at $83.64.