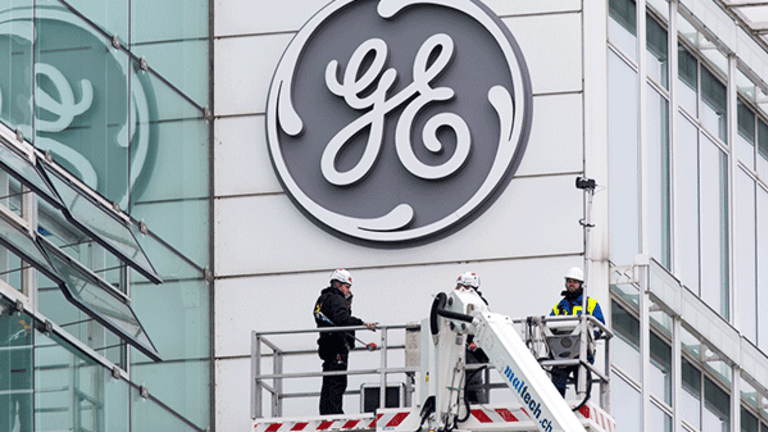 General Electric Has Plunged 14%, But Probably Still Won't Sink This Popular ETF
GE stock has fallen 14% year to date, making it one of the Dow's worst performers.
General Electric (GE) is having a rough year, it's stock falling 14% year to date, but its under performance doesn't make the Industrial Select Sector SPDR (XLI) any less attractive, according to analysts at Oppenheimer. 
"Relative to the S&P 500, we expect the Industrials SPDR (XLI) to regain its leadership role given the bullish slope of the ETF's smoothed trend," analyst Ari Wald wrote. "With GE, the largest weighting in the sector, acting relatively weak, we think this is another case that underlying market trends are becoming less correlated, and there's greater opportunity in active selection."
GE shares were down nearly 1% in morning trading Tuesday. 
Stocks have rebounded following a sharp sell off last week. Jim Cramer believes the rebound is real and gives investors advice on how to play the market going forward.
Trending stories on TheStreet: