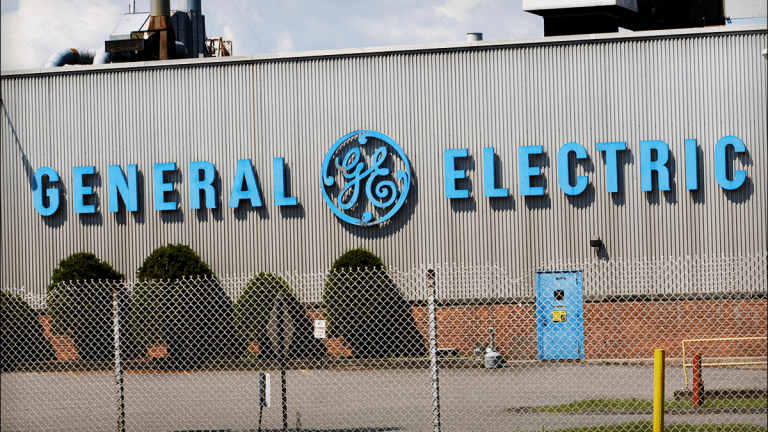 General Electric (GE) - Get General Electric Company (GE) Report rose sharply after it agreed to sell the biopharma portion of its life sciences business to Danaher Corp (DHR) - Get Danaher Corporation Report  , the firm that GE CEO Larry Culp ran for around 13 years, for $21.4 billion in cash.
GE said the sale won't include its pharmaceutical diagnostics business but expects to use the net proceeds of around $20 billion to reduce its overall debt load. Danaher said the business till operate as as stand-alone company it is own life sciences segment, and will add around 45 cents to 50 cents in adjusted earnings in the first full year after the deal closes.
"GE Biopharma is renowned for providing best-in-class bioprocessing technologies and solutions," said Danaher CEO Tom Joyce. "This acquisition will bring a talented and passionate team as well as a highly innovative, industry-leading product suite to our Life Sciences portfolio, providing an excellent complement to our current biologics workflow solutions."
GE shares rose 8.2% to $11.01 in trading Monday. Earlier in the session, the stock changed hands at $11.57, the highest since Oct. 25. Danaher shares were up 8.1%.
GE CEO Larry Culp said last month that the group's strategy "is clear: de-leverage our balance sheet and strengthen our businesses, starting with Power. To do this, we are improving execution, customer focus, and how we set priorities across GE."
 General Electric said adjusted non-GAAP earnings for the three months ended in December came in at 17 cents per share, down around 36% from the same period last year and well shy of the 22 cent Wall Street forecast. Group revenues, however, rose 5% to $33.28 billion, firmly ahead of the consensus forecast of $32.6 billion.
GE also said it was able to retain or generate around $10 billion in cash over the quarter thanks to its dividend cut and the sale of parts of its stake in oil services group Baker Hughes. Cash flow from operations, however, slowed 8.6% from last year to around $6.4 billion.
"I'm confident in our team, technology, and the global reach of GE's brand and relationships.," Culp added after last month's earnings. "We have more work to do, but I'm encouraged by the changes we're making to strengthen GE and create value for our shareholders, customers, and employees."
Culp 55, replaced John Flannery as CEO in October of last year following a thirteen year tenure at the helm of Danaher .
The bombshell announcement, which included a warning that weakness in its GE Power business will make it miss 2018 free cash flow and earnings guidance as it takes a $23 billion goodwill hit to the struggling division, triggered significant volatility in GE shares amid serious questions over the fate of the group's long-standing dividend, which was eventually reduced to a single penny in November.