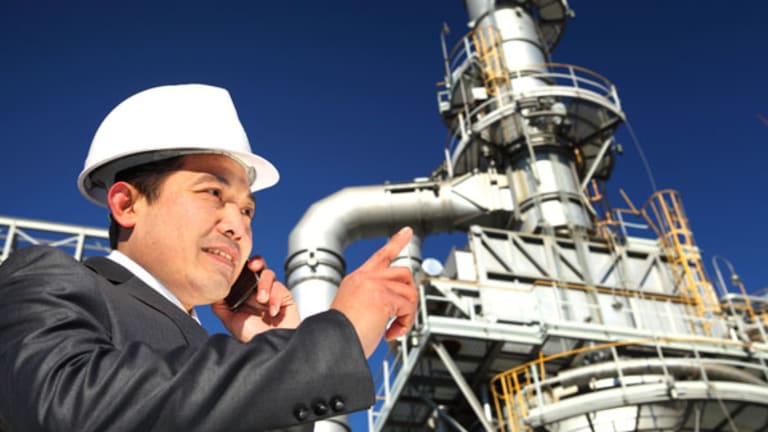 GE Execs Defend Dividend Cut
General Electric CFO Keith Sherin told shareholders at its annual meeting that cutting its quarterly dividend was the 'toughest decision' executives have made.
Updated from 2:13 p.m. EDT
General Electric
(GE)
executives said the decision to slash the company's dividend by 67% earlier this year was the "toughest decision" they had to make, but it was important to maintain the franchise.
Speaking at the company's annual shareholder meeting in Orlando, Fla., CFO Keith Sherin said ultimately both he and CEO Jeff Immelt believed the dividend cut "was the right thing to do." In February, GE said it was lowering its quarterly dividend payments to 10 cents a share from 31 cents in order to save $9 billion in cash annually.
The environment has been "really tough" and it's been important to maintain the franchise, Sherin said, adding that GE wanted more liquidity to protect against more disruptions.
Immelt also said that 2008 was tough and that 2009 would likely be as difficult, adding that it would be difficult to predict how bad the recession is and how long it will last.
"We're living through history, and I don't mean that in a positive sense," Immelt said. "The macro environment has been brutal."
However, GE shares finished with a gain of 0.9% at $11.80 after Immelt said the company has an opportunity to grow over the long term and reiterated that GE Capital will be profitable in 2009. Sherin said that GE Capital, while under stress today, is a "good business," and it is expected to emerge from the reset in financial markets as a smaller and stronger unit.
"There is going to be a future," Immelt said. "We are going to get through this downturn."
Last week,
GE reported first-quarter earnings
of $2.9 billion, or 26 cents a share, down 35% from a year earlier, as sales fell 9% to $38.4 billion. GE said its capital finance division earned $1.1 billion in the quarter and "remains on track" to be profitable for the year.
Immelt spent a considerable amount of time discussing the current economic conditions, saying that the global economy and capitalism will be reset in several ways. Immelt said the reset will lead to the restructuring of financial services, a change in the role of government, and wealth reduction.
Future trends are important for GE, Immelt said, and those include smart grid technology, the sodium battery, video-sharing Web site Hulu.com, molecular imaging and cleaner coal technology. Immelt said that both smart grid and cleaner coal technology could be worth more than $5 billion in new business, and the sodium battery could be worth more than $1 billion in new business.
Immelt also said that GE has $120 billion in backlogged services, calling it one of few businesses that can grow in a recession.
When compared to other conglomerates like
United Technologies
(UTX)
,
Honeywell
(HON)
and
Disney
(DIS)
, Immelt said GE was leading when measured by margin, return on total capital, organic revenue growth and revenue per employee.
However, many of Immelt's and Sherin's comments were focused on GE Capital. Sherin pointed out that unlike
Morgan Stanley
(MS)
,
Goldman Sachs
(GS)
and
American Express
(AXP)
, GE did not convert into a bank holding company.
Sherin also said the financial services unit did not originate any risky or high-yield debt and did not sell credit default insurance. Additionally, the company did not participate in a government loan program, he said.