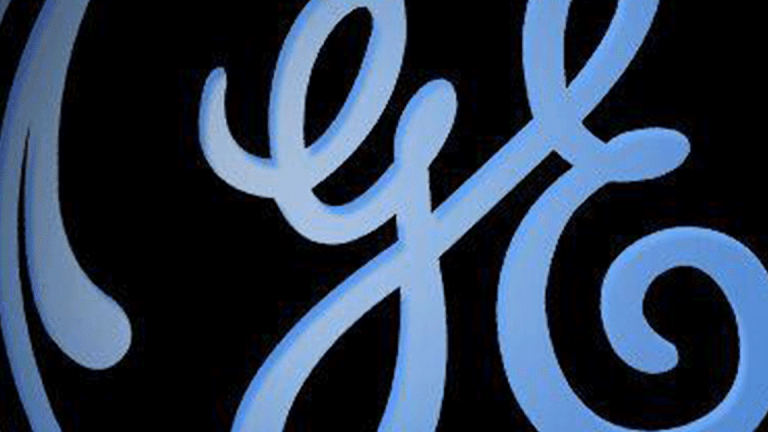 At a Leaner GE, CEO Views Digital Investment as an Existential Need
To succeed in the 21st century, manufacturers need to integrate digital capabilities in every aspect of their operations and products, General Electric CEO John Flannery says.
To succeed in the 21st century, manufacturers need to integrate digital capabilities in every aspect of their operations and products, General Electric CEO John Flannery says.
General Electric Co. (GE) - Get Report hasn't said which $20 billion of businesses John Flannery plans to sell, but the new CEO is emphatic about one he intends to keep: digital.
It's critical to the future of the Boston-based conglomerate, and in fact, to every manufacturer, he said on Wednesday, Oct. 25, at GE's Mind+Machines symposium in San Francisco. Research commissioned by the company shows 86% of industrial firms believe digital transformation is key to their survival, but only 13% have a viable plan in place to achieve it.
"It's hard, but it's also fundamentally an existential issue for the industrial world," Flannery said. "It's no longer enough to build incredible machines. The company that just builds machines will not survive."
Instead, factories must produce machines capable of tracking their own performance and sharing the results digitally, enabling analytics software to optimize both maintenance and operation -- a capability GE began emphasizing under former CEO Jeffrey Immelt. 
More of What's Trending on TheStreet:
The company has been styling itself as a digital manufacturer since Immelt fostered development of the Predix software platform to leverage the industrial Internet of Things after selling businesses including most of the GE Capital lending arm.
"Just a few short years ago, the idea of a digitized industrial company was just that," Flannery said. "An idea. No precedent. No playbook. No concept. Today, this is a reality. We always had high hopes for this, and the more we see of it, the more we like it."
Following that passion, at present, requires tough choices in other parts of the company, which makes products from medical equipment to jet engines and locomotives. GE posted far lower third-quarter profit than Wall Street was expecting last week and halved its target for industrial cash generation to $7 billion -- well short of the $8 billion yearly cost of its dividend.
That heightened existing speculation by analysts that the payout will be cut, which GE has done only twice in its history, and prompted a spate of stock-rating downgrades. The shares have since fallen 9.7% to $21.30, compared with a decline of less than 1% on the broader S&P 500.
General Electric, DowDuPont, Apple and Alphabet are holdings in Jim Cramer's Action Alerts PLUS charitable trust portfolio. Want to be alerted before Cramer and the AAP team buy or sell the stocks? Learn more now.
Flannery, who has committed to outlining his turnaround plans next month, is planning as much as $2 billion in cost cuts next year and has already grounded GE's fleet of corporate jets while phasing out company cars for top executives.
The company, founded by Thomas Edison in the late 1800s, is under pressure from activist Trian Partners and other investors to buy profits and cash flow. Analysts, however, say a breakup like Trian has supported at companies including DowDuPont and Pentair (PNR) - Get Report is unlikely despite Flannery's plans to exit some businesses.
Significant technology overlap across GE's divisions supports both keeping them together and maintaining the digital initiative, JPMorgan Chase & Co. analyst Stephen Tusa said in a note to clients, and paring some of the investment in digital should improve cash flow.
Indeed, Flannery said on Wednesday, GE plans to focus its resources heavily on digital enhancement of its core products, such as power plants, jet engines, oil and gas equipment and locomotives, while relying more heavily on partners for development of products sought by customers that are further outside its wheelhouse.
Earlier this week, the company introduced enhancements to a suite of Predix products that will help clients gather and process information farther from their data centers -- and closer to their operations. 
Apps developed for the Predix platform, which does for factories what Apple Inc.'s (AAPL) - Get Report iOS and Google's (GOOGL) - Get Report Android did for smartphones, already allow customers to create a "digital twin" of their equipment to analyze performance and flaws and enable machines to alert operators to needed repairs.
Orders for Predix-powered products have doubled since last year, Flannery noted on Wednesday, citing examples such as the FlightPulse app developed with Australia's Qantas Airways that lets pilots track fuel efficiency on their flights.
"The company I joined 30 years ago, in August 1987, that company made machines that made the world better," he added. "We're still that company, but the world has changed unbelievably, and the industrial world has to change with it."
More of What's Trending on TheStreet:
Editors' pick: Originally published Oct. 25.