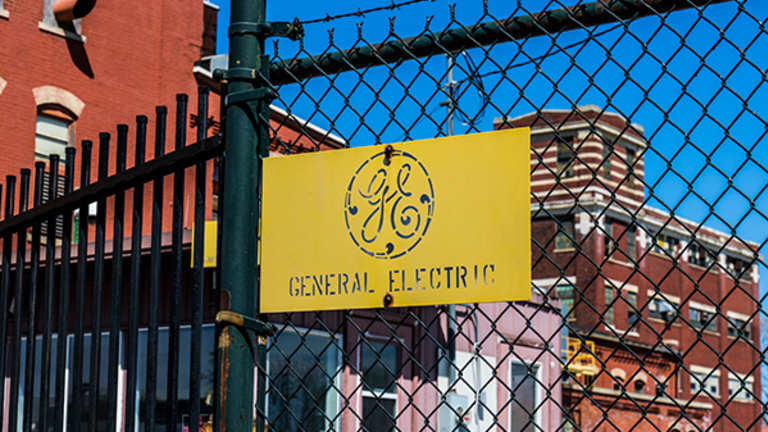 One of the Last Deals by GE's Former CEO Fuels Speculation on Successor's Plans
Activist Trian Partners is confident 'good things are going to happen' after CEO John Flannery's portfolio review.
Sometimes, the timing of a deal makes all the difference.
Even though General Electric Co. (GE) - Get Free Report  had been telling investors for nearly a year that it would sell its industrial solutions business, the announcement of a $2.6 billion agreement with Switzerland's ABB Ltd. (ABB) - Get Free Report  on Monday, Sept. 25, fueled no shortage of questions.
Not so much about what shedding the division that makes electrical equipment from circuit breakers to distribution transformers would mean for GE, but about what the Boston-based conglomerate might sell next. CEO John Flannery, who moved into the top role on Aug. 1, has promised an impartial review of a portfolio that ranges from locomotives to medical equipment and jet engines as he seeks to improve profits and cash flow through streamlining.
One possible candidate for sale might be Baker Hughes undefined , the publicly-traded equipment maker that merged with GE's Oil & Gas business earlier this year and is "kind of teed up," said Jeff Sprague, an analyst with Vertical Research Partners. Other Wall Street analysts have suggested options from lighting to power conversion and even the locomotive division.
Among the drivers of any strategic shifts is investor pressure on Flannery, who took over from longtime CEO Jeffrey Immelt, to address concern that the company's negative cash from manufacturing in the first half of the year suggests it might have trouble maintaining a dividend currently valued at $8 billion a year.
GE executives have insisted, however, that the payment isn't in question and that the digital manufacturing company still expects to deliver on its target of $12 billion in cash from industrial operations this year. Flannery has scheduled a Nov. 13 meeting to update investors on GE's outlook and the results of his initial review.
Any changes he makes would build on the streamlining begun by Immelt, who pared disparate businesses from a massive lending unit to insurance and the NBC broadcast unit while fostering development of software platform Predix. 
The company's shares have fallen 1.7% since Flannery took over and are down 20% this year. With the price of $25.18 near the company's sum-of-the-parts value, "it's not a situation where you can unlock a lot of value by selling off pieces, but I still think he'll look to simplify," Sprague said in a telephone interview. 
General Electric is a holding in Jim Cramer's Action Alerts PLUS charitable trust portfolio. Want to be alerted before Cramer and the AAP team buy or sell the stock? Learn more now.
Even if selling Baker Hughes, in which GE holds a 63% stake, didn't create value mathematically, it would still remove some volatility, such as the oil-price fluctuations that have hammered the business since 2015, he said.
"There are obviously trade-offs that will be made" as Flannery evaluates GE's portfolio for non-core businesses, Nick Heymann, an analyst with William Blair, said in a phone interview.
The new CEO is clearly "looking closely at all businesses to see if they earn cost of capital," he added, and the industrial solutions unit -- which Immelt put up for sale in December -- didn't.
"GE is rethinking all aspects of its businesses and business model to enhance the company's ability to create shareholder value," Heymann said in a note to clients week. "The company's methods to do this are likely to change, but GE's core businesses are not 'broken.'"
Heymann, who has an outperform rating on the stock,  projects the company will earn $1.60 a share this year, at the low end of GE's forecast. His recent estimate of $1.75 for 2018, is significantly below both Immelt's original goal of $2 as well as the $2.33 sought by activist Trian Partners.
While Trian, which holds a $1.78 billion stake that amounts to less than 1% of GE shares, is keenly conscious of the stock's 20% decline this year, CIO Ed Garden said at a New York conference earlier this month that GE's new CEO is part of the solution.
"Share owners, research analysts, the board, management, everyone agrees on the need to improve the free cash flow and the need to take out cost," Garden said. "Flannery has said he's going to take a long look at the portfolio dispassionately, and I think good things will happen."
Updated from 6:06 p.m. ET on Monday, Sept. 25, 2017.
More of What's Trending on TheStreet: