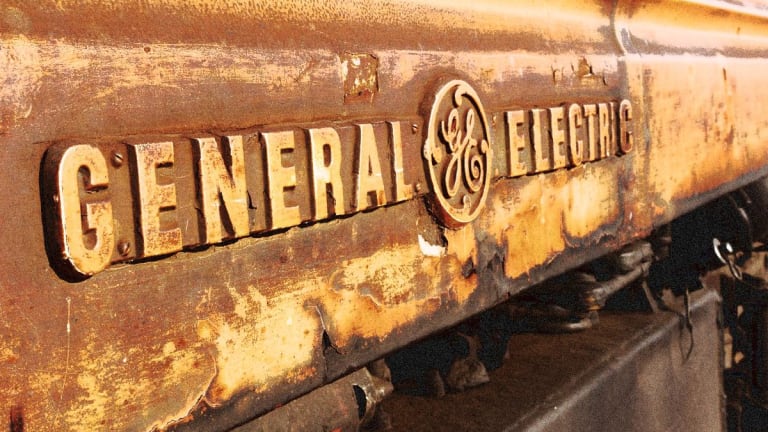 General Electric Charts Signal Caution Despite Pension News
General Electric stock looked set to rally on news of the company freezing its pension. Now it's hanging onto critical support.
Shares of General Electric (GE) - Get Free Report were moving higher earlier in the week on news of the company's pension freeze.
However, the stock has been struggling all week, with Thursday's rally to $8.45 giving a pulse -- albeit a faint one.
Investors were originally optimistic about the move, as it would save GE billions of dollars, both in terms of its pension deficit and its net debt.
GE stock was consolidating above a key retracement level, but the lack of bullish momentum is evident on the charts. For the bulls to really seize control of General Electric, we need to see shares clear several significant levels that are currently above the share price.
For bulls thinking about buying the stock, it's best to pay a visit to the chart below.
Trading General Electric Stock
As you can see on the daily chart above, General Electric stock was being buoyed by the 61.8% retracement for the one-year range. Since falling below that mark this week, it's been acting as resistance for GE stock. However, uptrend support (blue line) continues to give GE stock a lift on its deeper pullbacks.
As for the significant levels that General Electric shares need to clear for bulls to regain control, they come into play between $8.75 and $9.
Not only was this area former range support for almost all of 2019, but it's also where we find the 20-day and 50-day moving averages, and downtrend resistance (purple line). Further, the 50% retracement sits up at $9.17.
With so much clutter overhead, it's hard for bulls to get too excited until GE stock pushes through this area. It's similar to the charts for Uber (UBER) - Get Free Report . There's simply too many obstacles in the way. Can these stocks work on the long side? It's possible, but there are almost surely easier trades in other stocks. 
On the downside, watch the 61.8% retracement. Below it keeps a retest of uptrend support on the table. Below both marks puts $7.75 and lower in the cards, with the August low of $7.64 being one possible target, as well as the 78.6% retracement at $7.43.
The bottom line? Below $9 to $9.25 and it's hard to get too bullish on GE stock right now. Above that area opens up the potential for a larger rally. Below the 61.8% retracement increases the bearish rhetoric.
This article is commentary by an independent contributor. At the time of publication, the author had no positions in the stocks mentioned.