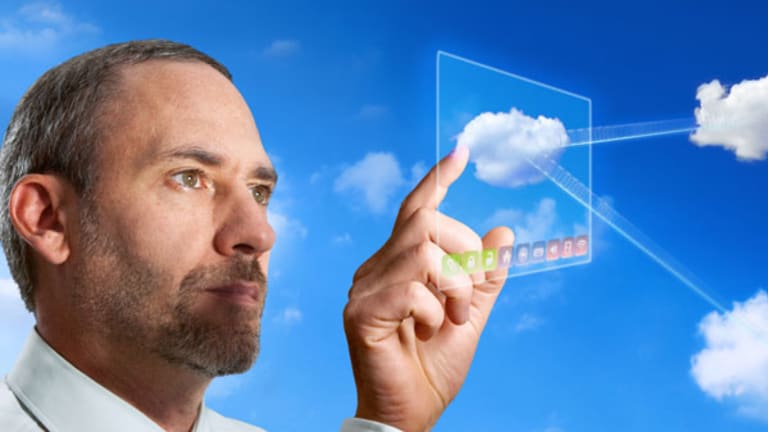 GDP Number Only a First Draft
The business media don't seem to get that the number is subject to revision. And more revision.
It's that time of year again. I don't mean Halloween or Christmas, though we are both scared and intending to separate the naughty from the nice. I mean that gross domestic product was reported yesterday.
The first GDP number is a very rough draft, subject to a pair of subsequent revisions. These revisions, which go up or down, are often substantial, traditionally adjusting by as much as 50%.
But do the business media, those misleading little devils, do the right thing and tell you that this first number is subject to big-time revision? Sometimes.
The Business Press Maven has beaten the business media about the head for this for a long time, going so far as to write an insulting
limerick
about misguided individual journalists. We have seen
, so I backed off for a while.
But guess what? The problem got much worse, with even our own
TheStreet.com
falling off the wagon. You can see here how I bit the hand that feeds me on the subject and lived to sing about it after
TheStreet.com
, which had been making a habit of mentioning the coming revisions right up top, failed to do so altogether.
var config = new Array(); config<BRACKET>"videoId"</BRACKET> = 1890734798; config<BRACKET>"playerTag"</BRACKET> = "TSCM Embedded Video Player"; config<BRACKET>"autoStart"</BRACKET> = false; config<BRACKET>"preloadBackColor"</BRACKET> = "#FFFFFF"; config<BRACKET>"useOverlayMenu"</BRACKET> = "false"; config<BRACKET>"width"</BRACKET> = 265; config<BRACKET>"height"</BRACKET> = 255; config<BRACKET>"playerId"</BRACKET> = 1243645856; createExperience(config, 8);
When the business media fail to mention the chance for revisions to the GDP and then go on to pontificate about the implications that the number has for retailers such as
Wal-Mart
(WMT) - Get Report
, technology companies such as
Apple
(AAPL) - Get Report
, big equipment makers such as
Caterpillar
(CAT) - Get Report
, ailing car companies such as
General Motors
(GM) - Get Report
and
Ford
(F) - Get Report
and the economy at large, you are apt not to realize that it could be revised up or down by a good measure, rendering all those conclusions moot.
With this in mind, let's go ahead and separate the nice from the naughty.
First up: the nice. The really nice. Right under its headline, "
GDP Shows Third-Quarter Contraction
,"
TheStreet.com
gets back to letting you know that the number is a rough draft, first stab:
"The U.S. economy contracted at a slower-than-expected 0.3% in the third-quarter, according to a first reading of gross domestic product provided Thursday by the Commerce Department.
"Real GDP, the output of goods and services produced by workers and property in the U.S., fell less than the 0.5% consensus estimate by economists. The first, or advance, reading of GDP is based on incomplete data and is subject to two more revisions by the Bureau of Economic Analysis. The second, or 'preliminary,' reading is due out Nov. 25."
Got that? Even the second number is considered preliminary! The first number doesn't even qualify as that.
In the article "
Economists React: GDP Report Shape of Things to Come?
: Economists and others weigh in on the 0.3% contraction in third-quarter GDP,"
The Wall Street Journal
does something similar, with a slight departure.
It mentions that yesterday's number was only an "advance" estimate, one of three, but it goes on to say that the number will probably be revised downward. This is my guess, too; this first-draft number felt too good, considering some of the underlying weakness, but it is important to remember that subsequent revisions have, historically, surprised investors by going up and down, both markedly:
"According to the BEA's advance estimate, real GDP contracted at an annualized rate of 0.3% during the third quarter. Note that the advance estimate is subject to two rounds of revisions, which will almost surely yield a larger contraction in real GDP when all is said and done."
NY Daily News
, by contrast, was totally naughty. It went with the title "
," which purported to tell all, and kicked off the article with "What it means: The data confirm that the U.S. economy is not just slowing; it's shrinking."
But did it give any hint that this number was probably written in lemon ink? Quite the contrary. That lead attempts to tell you, the savvy investor, that the GDP number "confirms" the state of the economy. No number subject to a pair of coming revisions confirms anything.
How about the
Associated Press
?
No mention whatsoever
there, either. Nunca, nada, zero, zip.
The
New York Post
also
the chance for revisions, but, interestingly enough, it said the number was good news because it ran better than expectations. But by the time the second number, the "preliminary," rolls along, it could easily be worse than the expectations.
So please, use a light hand with those conclusions. In defense of savvy investors everywhere, I am tempted to write another limerick. Be careful, business media, you habit-loving, conclusion-drawing, no-real-life-business-experience-having, liberal-arts-majoring hacks. The Business Press Maven is just crazy enough to do it again. We'll call that first effort the "advanced" one.
At the time of publication, Fuchs had no positions in any of the stocks mentioned in this column.
Marek Fuchs was a stockbroker for Shearson Lehman Brothers and a money manager before becoming a journalist who wrote The New York Times' "County Lines" column for six years. He also did back-up beat coverage of The New York Knicks for the paper's Sports section for two seasons and covered other professional and collegiate sports. He has contributed frequently to many of the Times' other sections, including National, Metro, Escapes, Style, Real Estate, Arts & Leisure, Travel, Money & Business, Circuits and the Op-Ed Page. For his "Business Press Maven? column on how business and finance are covered by the media, Fuchs was named best business journalist critic in the nation by the Talking Biz website at The University of North Carolina School of Journalism and Mass Communication. Fuchs is a frequent speaker on the business media, in venues ranging from National Public Radio to the annual conference of the Society of American Business Editors and Writers. Fuchs appreciates your feedback;
to send him an email.