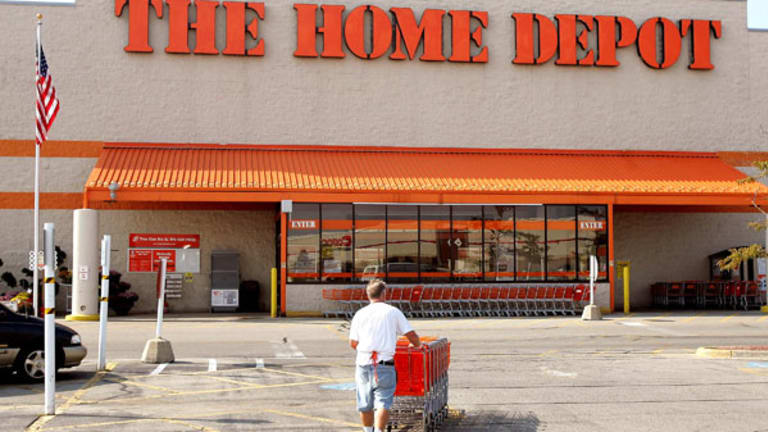 Why the U.S. Economy Is So Much Stronger Than Anyone Expected
Third-quarter GDP rose at an annual rate of 3.9%, the Commerce Department said. The news shows the economy is improving and the Christmas shopping season will likely be strong.
NEW YORK (TheStreet) -- The pleasant surprise from Tuesday morning's report on third-quarter economic growth was not that one big thing is much better than economists expected -- instead, a lot of things are just a little bit better. The news sets the scene for a stronger holiday shopping season than last year, according to most forecasts, but most economists don't expect overall fourth-quarter growth to be as rapid as it was for the last six months.
The Commerce Department now says the economy grew at a 3.9% annual rate between July and September, up from the 3.5% initially estimated last month. That was better than the 3.3% growth economists had expected.
Given the 4.6% growth in the second quarter, the U.S. has been growing at a healthy 4.25% rate since emerging from last winter's polar vortex. At least it looks that way now; the final revision of third-quarter numbers will be released next month.
The two most closely-watched components of the economy both grew faster than previously estimated, according to the new report. Consumer spending, which makes up about 70% of the economy, grew at a 2.2% rate rather than 1.8%. It may not sound like much, but that's about 22% difference in the rate of growth. Investment in housing rose 2.7% rather than 1.8%, though it slowed noticeably from the second quarter's pace. Non-residential fixed investment grew 7.1% rather than 5.7%.
The offset that kept the revision from being even more positive was that exports grew at just a 4.9% annual rate, significantly less than the initial 7.8% estimate.
"All in all, this is a solid report," Regions Financial chief economist Richard Moody said. "The underlying rate of growth has improved, and the better business investment numbers are most encouraging.
"[This] marks three out of the past four quarters with double-digit growth in investment in equipment and software," Moody said. "To me this is the most underappreciated aspect of growth over the past few quarters. I expected an upgrade to consumer spending, but not nearly to the extent we got."
The other big improvement in the numbers was a smaller-than-first-reported slowdown in the pace at which businesses built inventories. In the initial report, inventories subtracted almost 0.6 percentage points from the rate of growth, which was revised to only a 0.1 percentage point reduction today.
The report likely sustains a picture that has been developing over the last several weeks: an economy that is gathering some momentum and is likely to grow faster next year than in 2015.
That may lead to an increase in interest rates from the Federal Reserve in the second or third quarter.
However, growth is expected to slow in the fourth quarter, and initial reports of October data have been on the soft side. Data reported so far point to fourth-quarter growth at only a 1.5% annual rate, according to Moody's Analytics.
Early data point to much slower growth in business investment in particular, according to data analyzed by the firm. Growth in auto sales at companies like Ford (F) - Get Ford Motor Company Report and General Motors (GM) - Get General Motors Company (GM) Report has also cooled in recent months, and slower sales of durable goods may point to trouble for companies like Whirlpool (WHR) - Get Whirlpool Corporation (WHR) Report .
The good news is that residential investment appears to be rising, helping home builders like Pulte (PHM) - Get PulteGroup, Inc. Report and Lennar (LEN) - Get Lennar Corporation Class A Report as well as home-improvement chains like Lowe's (LOW) - Get Lowe's Companies, Inc. (LOW) Report and Home Depot (HD) - Get Home Depot, Inc. (HD) Report .
At the time of publication, the author held no positions in any of the stocks mentioned.
This article is commentary by an independent contributor, separate from TheStreet's regular news coverage.