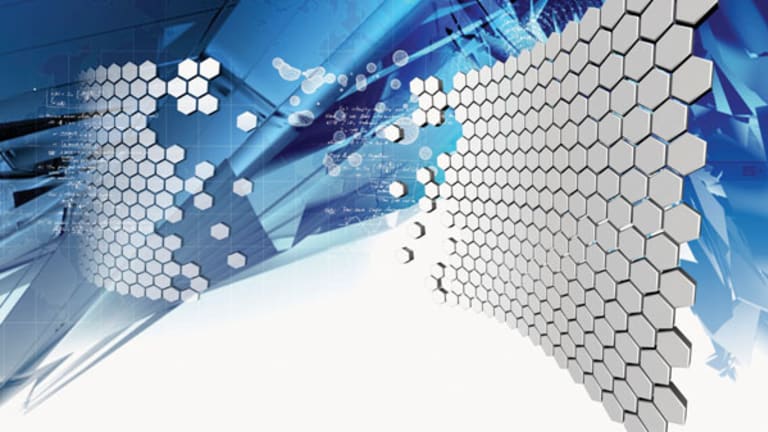 Gauging Ziopharm's Chances for Positive Sarcoma Drug Trial Results
TheStreet contributor Aafia Chaudhry says prior study results raise the risk of a bad outcome in Ziopharm's phase III sarcoma drug trial.
NEW YORK (
) -- Biotech investors love the thrill and drama surrounding the release of phase III study results.
Ziopharm Oncology
(ZIOP) - Get ZIOPHARM Oncology, Inc. Report
is about to provide just that with the release of top-line results for its PICASSO-3 study in the last week in March.
Ziopharm is developing palifosfamide for the treatment of advanced soft tissue sarcomas (STS), a rare form of cancer affecting approximately 10,000 people in the U.S. annually. Palifosfamide is an active form of an existing chemotherapy drug called ifosfamide frequently used in the treatment of STS. Unfortunately, ifosfamide has serious side effects when used at high doses or when combined with other forms of chemotherapy such as doxorubicin, a drug considered standard of care. Palifosfamide appears to lack such toxicities and can be given safely in combination with other chemotherapies without incremental side effects, thus making it an attractive agent in the treatment of STS.
In the majority of cases, STS is not cured and eventually spreads to other organs or parts of the body. The prognosis for patients with metastatic STS is very poor, with expected survival typically about one year. New, more potent treatments are needed that will help control the disease and improve survival outcomes for these patients.
Prior to launching the current palifosfamide PICASSO-3 study, Ziopharm conducted a phase II study of palifosfamide in STS dubbed PICASSO. This was a randomized, multi-center, open-label study of patients with unresectable or metastatic STS randomized to receive palifosfamide plus doxorubicin or doxorubicin alone. The two arms of the study were well matched for age and tumor type. The primary end point was progression-free survival (PFS) and was highly positive: Median PFS was 7.8 months in the palifosfamide-doxorubicin arm vs. 4.4 months for doxorubicin alone. The additional of palifosfamide to doxorubicin reduced the risk of tumor progression by 57% compared to doxorubicin alone. The partial response rate for the palifosfamide-doxorubicin was 23% vs. 9% for doxorubicin. There were no major differences in safety between the two arms indicating that the combination of palifosfamide and doxorubicin was safe.
Based on the positive data generated in the phase II PICASSO study, many Ziopharm investors are optimistic that equally positive results will be announced soon from the PICASSO-3 phase III study. Like PICASSO, the PICASSO-3 study compares the combination of palifosfamide plus doxorubicin against doxorubicin alone, with PFS as the primary endpoint. Ziopharm only has to replicate the results in PICASSO for the PICASSO-3 study to be successful.
Before Ziopharm bulls assume success, there are some risks to consider:
Promising phase II data are rarely repeated to the same extent in confirmatory phase III studies. Reproducing the positive outcomes of smaller phase II studies when a drug moves to larger phase III studies is especially difficult in cancer indications.
I can barely come up with a single example where positive phase II data were replicated equally in larger, phase III studies. Doxorubicin and ifosfamide have been the standard of care in STS for the past 20 years for this very reason.
Why would the phase II results of palifosfamide observed in the phase II PICASSO study not replicate in the phase 3 PICASSO-3 study? The answer lies in the different patient populations of the two studies.
PICASSO enrolled a mixture of STS patients. One-third of patients had more advanced STS. These patients were previously treated with chemotherapy and had cancer that was progressive or metastatic. The other two-thirds of patients in the study had less advanced STS and had not been treated with chemotherapy previously. Patients with progressive or metastatic disease following prior treatment generally have a worse prognosis that patients who are newly diagnosed and have not received prior chemotherapy.
PICASSO-3 enrolled only STS patients with metastatic disease who had not received prior chemotherapy. Generally speaking, these patients have less advanced disease, so I'd expect PFS to be greater across both arms of PICASSO-3 compared to what was seen in PICASSO.
Greater PFS across both arms of the PICASSO-3 trial won't necessarily be a concern as long as the difference between the two arms -- the PFS benefit favoring palifosfamide -- remains the same or is larger. But what happens if the control arm in PICASSO-3 performs better than expected?
Looking back at the PICASSO data, the response rate for patients treated with doxorubicin alone was 9%. That's low. According to the medical literature, doxorubicin response rates in STS are usually in the 20-30% range. The response rate for patients treated with palifosfamide-doxorubicin in PICASSO was 23%, consistent with most single-agent doxorubicin studies. So, was the benefit observed in PICASSO due only to the under-performance of patients treated with doxorubicin alone? If that's true, PICASSO-3 might be in jeopardy if patients treated with doxorubicin alone more closely mimic historically higher response rates.
Note: I'm assuming higher tumor response rates correlate favorably with greater progression-free survival rate -- the primary endpoint of PICASSO-3.
Ziopharm designed PICASSO-3 with the assumption that STS patients treated with doxorubicin alone would yield a median PFS of 4.3 months, or equal to the results seen in PICASSO. The study was powered so that a median PFS benefit of three months or more for patients treated with palifosfamide-doxorubcin (median PFS of 7 months-plus) will produce statistically significant results. Expressed another way, Ziopharm is aiming for a 40% reduction in the relative risk of tumor progression, which if achieved, may also produce a survival benefit.
I believe the addition of palifosfamide to doxorubicin is likely to demonstrate some improvement over doxorubicin alone in STS patients in PICASSO-3. I'm less confident about results replicating what was seen in PICASSO, meaning the study could fail to achieve the primary endpoint with statistical significance.
Given the lack of additional treatment options for STS patients, Ziopharm is likely to seek U.S. approval of palifosfamide even if PICASSO-3 results only show a trend favoring the drug. An absolute benefit in PFS of at least two months coupled with no additional toxicity might be viewed favorably by an FDA advisory panel and could lead to FDA approval.
Chaudhry has no position in Ziopharm.
Follow Aafia Chaudjry on
.
Aafia Chaudhry M.D. is a founding partner at Noesis LLC, an investment-management firm focused on the pharmaceutical and biotechnology sectors. She originally trained in general surgery prior to transitioning into the health-care industry. Aafia has been an active life-sciences investor for the past nine years and is an expert in pharmaceutical life-cycle management strategy. She was formerly president of 81qd, a strategic data-analytics consultancy, and most recently served as vice president of strategic market planning at WebMD Health Corp.