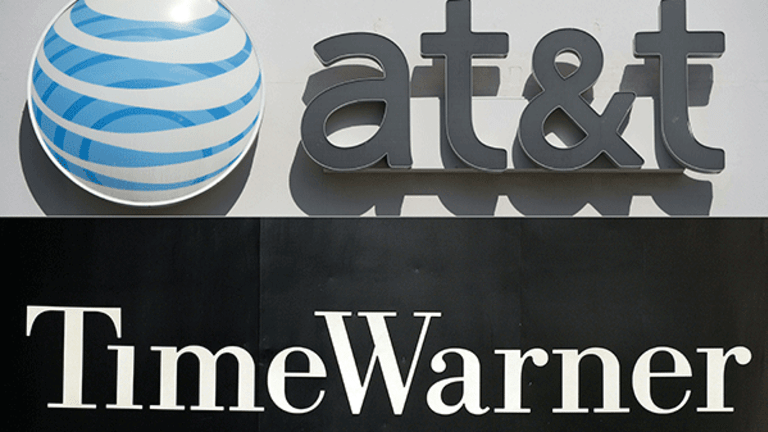 Gasparino: A CNN Spinoff Could Be a Caveat in AT&T, Time Warner Deal
Fox Business Network reporter Charlie Gasparino said it is believed, among bankers close to the situation, that the AT&T takeover of Time Warner is likely to happen.
There is an increased sense of optimism among bankers working on AT&T's (T) - Get Free Report proposed acquisition of Time Warner (TWX) that the Donald Trump administration is likely to approve the deal, according to Fox Business Network reporter Charlie Gasparino.
"They point to the free market people that are likely to be in his Justice Department under Jeff Sessions, within the anti-trust division, and Mr. Pai at the FCC," Gasparino told FBN's "Cavuto: Coast to Coast" Monday afternoon.
However, Gasparino noted a spinoff of CNN as the one "caveat" bankers believe could accelerate the approval of the deal.
"You may see, as bankers are saying, the potential spinoff of CNN to make this deal go by," Gasparino said. "There is a lot of talk about that, and there will be buyers."
One potential suitor could be CBS, (CBS) - Get Free ReportGasparino added. CBS previously inquired about the sale of CNN back in 2014.
Ultimately, "people are betting that Mr. Trump will listen to Jeff Sessions and the DOJ antitrust division, Mr. Pai at the FCC, and this thing gets approved," Gasparino stated.
(AT&T stock is held in the Dividend Stock Advisor portfolio. See all of the holdings with a free trial.)