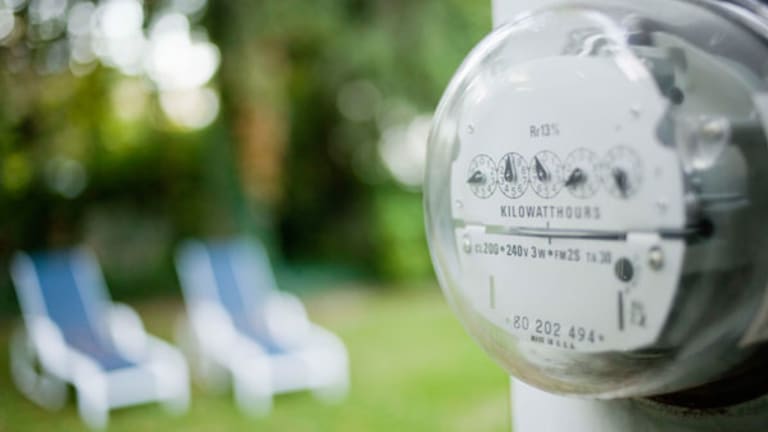 Gas Prices Won't Stay Down Forever
Oil prices have tumbled since this summer and gas has followed suit, but many experts don't expect the downturn to last.
Consumers have been breathing a collective sigh of relief at gas pumps recently, as prices continue to tumble from monolithic summer heights.
But experts say they'd better fuel up now, because cheap gas probably won't be permanent. As the market realized that sharp economic declines in the U.S. were cascading around the globe, oil prices tumbled from a height above $147 a barrel in July to below $60 a barrel this week. Gasoline followed suit, with the national price per gallon falling close to $2, levels not seen since May 2005, according to AAA. An all-time high of $4.11 a gallon was reached just four months ago.
Still, Amanda Kurzendoerfer, commodity analyst at Summit Energy, says the forces that drove those $100-plus Chevy Suburban fill-ups have only subsided temporarily. She notes that China and other developing countries are still growing at a breakneck pace, and major oil producers have scaled back efforts to develop new resources, due to the credit crunch and economic drag.
"Is $60 oil sustainable going forward, three-plus years?" asks Kurzendoerfer. "Probably not."
While the pervading sense that high energy prices are here to stay seems to have largely evaporated, Kurzendoerfer is not alone in her view. Indeed, notes Brian Milne, refined fuels editor for DTN, oil prices for a year ahead are still $10 above the front-month contract, and those two years ahead are $15 higher. That creates a "contango market" in which investors become bearish for the near-term, but remain relatively bullish on demand further ahead.
"And that spread has been widening and widening and widening," he says.
Many factors that influence daily fluctuations in oil prices: Weather conditions, strife in petroleum-producing regions, OPEC's production targets, the strength of the dollar, and the bearish or bullish viewpoint of speculators. But despite those factors, and the recession-related hiccup, two core elements seem sure to drive prices higher over the long term -- limited supplies and a return of global demand, even if the latter is taking a pause.
This week, the International Energy Agency said it expects global oil demand this year to be roughly in line with 2007 at around 86 million barrels a day. Next year, the agency believes demand will creep up by a few hundred thousand barrels, but decline in the world's most developed nations.
Our economic fire is kindled mostly by a finite set of fossil-fuel resources. Efforts to kick-start development of alternative energy have had a muted effect so far, since such technology is limited and adoption is not yet widespread.
Investment in oil-exploration projects has also abated, as major producers such as
Exxon Mobil
(XOM) - Get Exxon Mobil Corporation Report
,
Chevron
(CVX) - Get Chevron Corporation Report
,
ConocoPhillips
,
(COP) - Get ConocoPhillips Report
,
Royal Dutch Shell
(RDS.A)
,
BP
,
Anadarko
(APC) - Get Anadarko Petroleum Corporation Report
and others hang on to recent record-breaking profits in light of the tough quarters ahead.
At the same time, the global population is growing and emerging economies, like the so-called BRIC nations of Brazil, Russia, India and China, are advancing. For instance, although the International Monetary Fund has slashed economic forecasts dramatically, it still expects global growth of 2.2% next year, driven in part by a 5% gain in emerging economies.
More mouths to feed, cars to fuel, homes to power and factories to run will eventually create higher prices, even if the U.S. takes an extended pause. And while few predict that oil will reach its July height any time soon, the outlook for prices further down the road is still severe.
Frederic Murphy, who once oversaw medium-term forecasting models at the Energy Information Administration and is now a professor at Temple University, says that "prices climbing back to $100 per barrel over the next three or four years is not unreasonable."
"But, it's all subject to whether the global economy recovers," he adds.
Robert Montefusco, an oil broker with the London-based firm Sucdon, acknowledges that prices will remain hindered by recessionary fears for some time. He estimates that crude prices could slip $5 further over the next month or so. But he also rattles off a slew of factors threatening to fuel a surge in prices once the downturn subsides.
"The problem is, right now there's a lack of investment in the oil industry, and if the economy stars to recover, even slightly, and demand starts picking up, and OPEC has placed its cuts in the market, and we have any hurricanes or any trouble in Nigeria, oil prices will once again come up," Montefusco says.
Fiscal initiatives announced by governments from Europe to Asia will help that recovery. Global interest-rate cuts, support for the banking industry, and stimulus packages have already been announced to spur growth or at least prevent a major recession.
The U.S. alone is spending hundreds of billions of dollars to repair its battered financial system, and President-elect Barack Obama and the new Congress have pledged support for other consumer-focused stimulus plans. At the other end of the spectrum, China has devoted $586 billion to its own economic-development projects.
In light of such efforts, the question in terms of energy prices may soon be not
whether
things will turn around, but how long it will take, and how to tackle inflationary issues at the other end.
"President Obama, when he runs for re-election, will be dealing with one of two things," says John Kingston, director of oil at Platts. "Either the economy will have recovered, and we'll be dealing with high oil prices again, or it won't have recovered yet, and we'll have low prices, but he'll still be dealing with that."
On the bright side for consumers, there's a good chance that prices will stay down for a while, and be less volatile on the way up, according to Phil Flynn, vice president and senior market analyst for Alaron Trading. Still, as consumers have proven over the past year, prices may ultimately be in their hands. After all, despite geopolitical tensions, production cuts, speculative investors and hurricane season, all it took was a little less driving and a little more conservation to create a 45% slide in prices at the pump.
"The lesson of what happened over the last 12 months is that this thing is not a linear, one-sided extrapolation," says Dr. Nansen G. Saleri, president and CEO of Houston-based Quantum Reservoir Impact, and former head of reservoir management at Saudi Aramco. "When prices are going up, people think they will go up forever and when they go down, people think they will stay down at a very low number."
"This is not so," he continues. "Consumers are very adaptive."