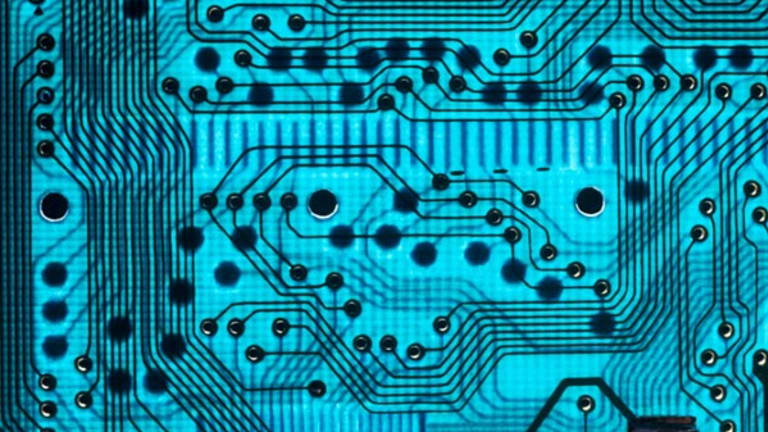 Garmin Beats, Guides Full Year Down
Garmin said full-year profit will come up short of forecasts, even though the company exceeded third-quarter estimates.
Updated from 8:26 a.m. EDT
Garmin
(GRMN) - Get Free Report
shares traded higher Wednesday after exceeding third-quarter estimates, although the company warned that full-year profit will come up short of forecasts.
The Cayman Islands-based digital navigation device maker cut its forecast for a full-year profit to $3.51 a share from $3.86 a share, both of which exclude a 27-cent-a-share gain related to the tender of Tele Atlas shares. The company's revenue target was reduced to $3.6 billion, from the previous forecast of $3.9 billion.
Wall Street currently expects Garmin to post a full-year profit of $3.89 a share, excluding items, on revenue of $3.8 billion, according to a poll of analysts by Thomson Reuters.
During the company's conference call, Garmin executives said they have seen a slowdown in October, which prompted the change to guidance. Garmin said it appears the retail channel wants to limit their own risk in carrying inventory.
The reduced forecast was part of Garmin's report of third-quarter financial results. The company posted quarterly net income of $171.2 million, or 82 cents a share, down from $193.5 million, or 88 cents a share, in the year-ago quarter. Excluding items related to the effects of foreign currency exchange and the tender of
Tele Atlas
shares, Garmin had a profit of 87 cents a share.
Garmin said that revenue for the third quarter jumped 19% to $870 million from the year-ago quarter, although that number was down 4.6% sequentially. During the third quarter of 2007, Garmin saw revenue increase 79%. Analysts were looking for a profit of 84 cents a share on revenue of $865.6 million, according to Thomson Reuters.
Shares of Garmin were up 4.2% to $22.33. The company's stock has fallen more than 75% in 2008.
Revenue from North America, Garmin's largest market, surged 29% to $585 million. By comparison, during the third quarter of previous year, North American revenue was up 71%. Revenue from Europe was up 9%, while the Asian market segment saw a 21% decline.
Additionally, Garmin said that gross margin shrank to 44.3% in the third quarter from 46.9% in the year-ago period and 45.8% in the second quarter. However, gross margin was higher than the company had originally expected as the slide in the average selling price, or ASP, of its devices moderated. For the third quarter, the ASP of devices was $226, down 3% from the second quarter and 17% from a year ago.
"Gross margin would've been nearly flat sequentially if not for the effects of the weakening euro," said Garmin CFO Kevin Rauckman on the company's conference call. Looking ahead, Rauckman said that PND margins are expected to decline from 38% in the third quarter to mid-30% range in fourth quarter, assuming the ASP of devices declines 20% year over year.
As rival
did on Tuesday when it reported earnings, Garmin CEO Cliff Pemble provided a forecast for unit sales in 2008. While TomTom reduced its targets for Europe and the U.S., Pemble said his growth projection for Europe is 20 million units and that the U.S. should also see shipments of 20 million.
Garmin also commented on its delayed Nuvifone handset, which will act as a phone, will connect to the Web and can provide navigation using GPS. During the company's second quarter, Garmin delayed the Nuvifone's launch from the fourth quarter to the first half of 2009. The company reiterated that launch target and said carrier agreements were in place, but they would not offer further details until closer to the device's launch.