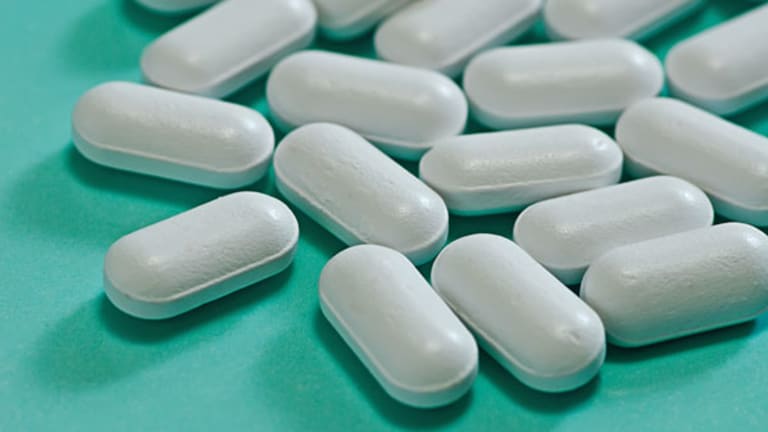 Galena Biopharma Pays For Stock-Touting Campaign While Insiders Cash Out Millions
Seeking Alpha removes articles after finding single author used multiple aliases to promote Galena.
This story has been updated from 9:49 AM EST with additional information.
NEW YORK (TheStreet) -- Two articles touting Galena Biopharma (GALE) were removed from Seeking Alpha Monday because they were written by the same person using different aliases.
This is the second time Seeking Alpha has been forced to take action against individuals using multiple aliases to tout Galena, a small drug developer with a breast cancer vaccine in a phase III study. In January 2013, the investor Web site removed five articles promoting Galena written by the same individual under three different pseudonyms.
The most recent incident is more serious and potentially damaging because of evidence linking Galena to a stock-promotions firm which wrote and published the articles on Seeking Alpha. The articles were part of a broader, coordinated "brand awareness campaign" designed to boost Galena's stock price, according to a document obtained by TheStreet.
Aided by this promotional campaign, Galena shares tripled in value from this summer. Coincidence or not, Galena insiders have made millions of dollars by selling company stock in January.
Galena did not respond to phone calls and emails seeking comment.
In July 2013, Galena paid $50,000 to a subsidiary of The DreamTeam Group for 240 days of "advertising, branding, marketing, investor relations and social media services," according to a disclaimer on The DreamTeam Group's Web site.
[Update: Following publication of this story, DreamTeam Group removed the Galena compensation disclosure from its web site. Here is the screen shot disclosing Galena's payment to DreamTeam Group.]


Publicly traded companies routinely pitch their stock to new investors, but some of DreamTeam's marketing tactics appear to resemble stock promotion schemes which run afoul of standard investor relations practices. Among its other services, DreamTeam Group operates more than two dozen investor Web sites with names like "Home Run Stocks," "Touchdown Stocks," "Quality Stocks," and "Tout Sheet." The Web sites entice investors with stock picks that can "trade for at least a 100% profit."
All the stock picks touted on these DreamTeam Web sites, including Galena, are paying clients -- a fact omitted from the Web sites unless someone clicks on a small disclaimer link.
Galena was promoted on many of the DreamTeam stock-touting Web sites to create "market buzz about the company to a new group of investors," according to a DreamTeam document, "Galena Biopharma Case Study: Investor Awareness Campaign" obtained by TheStreet.
As part of this campaign, DreamTeam published favorable articles about Galena on Seeking Alpha on Aug. 7, 2013 and Nov. 22, 2013, according to the case-study document. But the articles were written under aliases and make no mention of DreamTeam or its paid marketing relationship with Galena. Instead, they're written from the perspective of individual investors recommending an investment in Galena to other readers of Seeking Alpha.
"... investors must look for biopharmaceutical companies that have a unique approach to science, a deep pipeline, drugs with huge market potential, and a healthy fundamental picture. Galena has all of these attributes and shareholders with patience will be handsomely rewarded in due time," is how the author "Wonderful Wizard" pitches Galena to Seeking Alpha readers in the article, headlined "Galena Biopharma Presents an Attractive Investment Opportunity," [The article was actually published on Aug. 6.]
On Nov. 22, "Kingmaker" published a similar article on Seeking Alpha titled, "Galena Biopharma Continues to Develop a Deep Pipeline of Products." Neither article disclosed a financial relationship with DreamTeam Group or Galena.
Both articles were removed from Seeking Alpha on Monday because they were written by the same person.
"We pulled the Aug. 6 and Nov. 22 articles. Upon investigation, the contributor was in violation of our Terms of Use because 'Kingmaker' and 'Wonderful Wizard' were the same person but failed to tell us so," said Seeking Alpha Vice President of Content and Editor in Chief Eli Hoffman.
Seeking Alpha was unable to determine if the author was paid by DreamTeam Group to write the two articles on Galena, added Hoffman. Hoffman would not disclose the real identify of the author publishing under the "Kingmaker" and "Wonderful Wizard" aliases.
The DreamTeam Group promoted Galena's stock in other ways than just publishing Seeking Alpha articles.
"By December 20, 2013, DTG has published a total of 50 unique GALE-centered blogs that were distributed throughout the DTG network and a number of investor-oriented community site on the Internet such as StockHouse, StockTwits, Seeking Alpha and Wall Street Cheat Sheet," DreamTeam explains in the document obtained by TheStreet. 
DreamTeam also employs people who promote the stocks of paying clients on message boards, Facebook and via Twitter, according to the document.
DreamTeam Managing Partner Michael Andrew McCarthy did not respond to a message left on his cellphone.
All that DreamTeam promotion worked wonders for Galena's stock price, which tripled in value from $2 per share in July 2013 to almost $7.50 in the middle of January. DreamTeam's contract for eight months of work with Galena ends this month.
Galena CEO Ahn unloaded $2.8 million in company stock in January, according to SEC filings. Director Steven Kriegsman, who's also the CEO of Cytrx (CYTR) , pocketed $2.1 million from the sale of Galena stock in the same month, according to SEC filings. Other Galena executives and directors have also been selling shares.
Cytrx is also a DreamTeam Group client, paying $65,000 for a year's worth of stock promotion, according to a disclaimer on DreamTeam Group's Web site.
The timing of the Galena insider sales may or may not be related to the end of the promotional work being done by Galena. In a recent published interview, Ahn said he sold part of his Galena holding to "diversify for my family."
-- Reported by Adam Feuerstein.
Follow Adam Feuerstein on Twitter.
Adam Feuerstein writes regularly for TheStreet. In keeping with company editorial policy, he doesn't own or short individual stocks, although he owns stock in TheStreet. He also doesn't invest in hedge funds or other private investment partnerships. Feuerstein appreciates your feedback;
to send him an email.