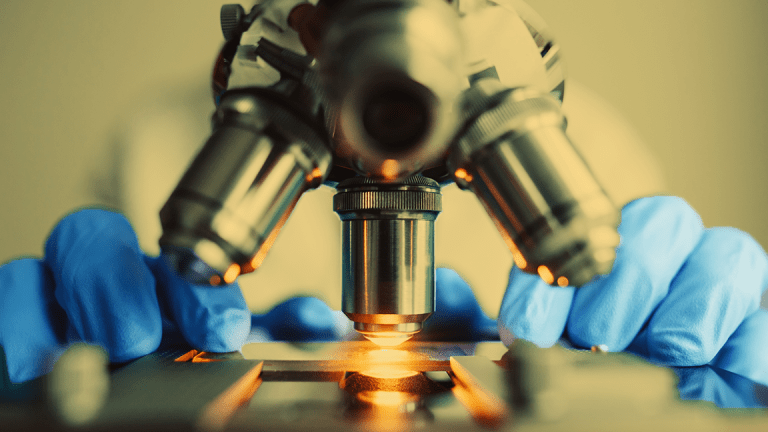 Galapagos Soars After Rheumatoid Arthritis Drug Meets Primary Endpoint
The company's treatment, filgotinib, is being developed with Gilead Sciences.
Galapagos NV (GLPG) - Get Galapagos NV Report rose sharply Friday after the biotechnology company announced positive results for both doses of its rheumatoid arthritis drug, filgotinib, in Phase 3 trials.
Galapagos swelled $15.78, or 16.4%, to $111.91 a share after filgotinib, which is being developed with Gilead Sciences  (GILD) - Get Gilead Sciences Inc. Report , showed patients improving more than a placebo in attaining an American College of Rheumatology 20% response, according to a company press release. 
The ACR20 is the baseline measure to evaluate rheumatoid arthritis treatments in clinical trials so that patients express a 20% improvement in at least three of five criteria determined by the ACR, according to the organization.
Filgotinib also achieved a greater response rate for ACR50 and ACR70 in patients against placebo for its 200mg and 100mg doses. Filgotinib also had a higher percentage of patients reaching the ACR20, ACR50 and ACR70 threshold when treated with methotrexate and monotherapy than with just methotrexate alone.
Gilead increased 2.51% to $65.29 a share Friday on the announcement. The company has added 4.5% since the beginning of the year compared to the S&P 500's 12.8% gain.
The companies also released reassuring safety results about filgotinib from four of its trials that were consistent with past studies.
"The available safety data from the FINCH and DARWIN 3 studies, which together included more than 2,700 patients receiving filgotinib, suggest that filgotinib has the potential to deliver a much-needed option for treating people living with RA," said Dr. Walid Abi-Saab, Galapagos Chief Medical Officer.
As part of the partnership between Galapagos and Gilead, filgotinib is being developed to treat other inflammatory indications including psoriatic arthritis, Crohn's disease and ulcerative colitis.