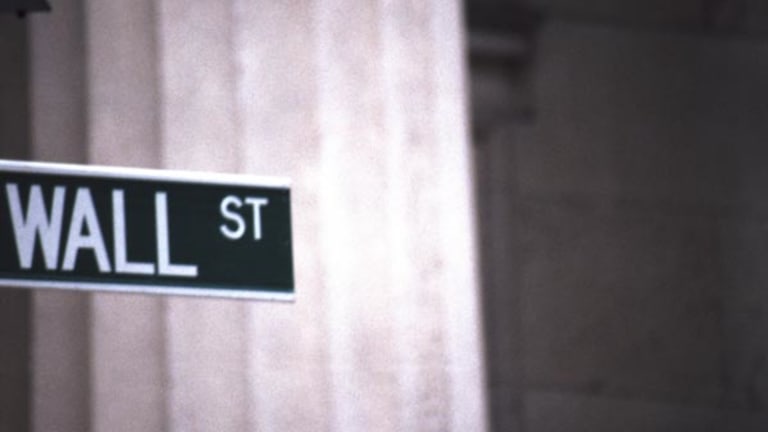 Libyan Rebels Still Face Some Resistance
Libyan rebels claim to control most of the capital of Tripoli, but still face pockets of resistance.
NEW YORK (
) -- Libyan rebels Monday were claiming control of most of the country's capital of Tripoli but still faced pockets of resistance, according to multiple media reports.
Rebel forces marched on Tripoli late Sunday in a clear shift of momentum that appears to herald the end of Libyan President Moammar Gadhafi's 42-year regime. Gadhafi is missing, while two of his sons have been detained.
A photograph of Moammar Gadhafi is trampled during a ceremony in front of the Libyan diplomatic office in Prague on Monday
"The real moment of victory is when Gadhafi is captured," Mustafa Abdel-Jalil, the head of the rebels' National Transitional Council, said in a press conference. Until he's caught, "danger is still there," said rebel spokesman Mohammed Abdel-Rahman.
Gadhafi's son, Seif al-Islam, was detained on Sunday, the International Criminal Court said, as rebel leaders and world heads-of-state called on the Libyan president to relinquish his post. Both Gadhafi and his son were
charged earlier this year for crimes against humanity.
"Gadhafi needs to acknowledge the reality that he no longer controls Libya. He needs to relinquish power once and for all," President Barack Obama said Sunday evening.
A Libyan citizen living in Bosnia celebrate rebels' successes back home by raising the tricolor flag in front of the Libyan embassy in Sarajevo, Bosnia, on Monday
Government tanks opened fire on rebels who tried to overrun Gadhafi's main compound in Tripoli on Monday,
The Associated Press
reported, in an apparent last-ditch effort by the Libyan leader's supporters to dispel dissenters.
A rebel spokesman said on Monday that some forces remain loyal to Gadhafi and that his unknown whereabouts means the "danger is still there."
Anti-Gadhafi forces captured the eastern part of Libya early in the conflict, but struggled to maintain a permanent foothold against government troops. Air support by NATO forces and rebel refusal to surrender eventually led to a blitz of Tripoli on Monday that all but sealed the fate of its despot, six months after clashes erupted.
The National Transitional Council declared itself Libya's representative power on March 5.
World leaders called for Gadhafi's resignation amid news of Tripoli's fall.
"His regime is falling apart and in full retreat," British Prime Minister David Cameron said. "Gadhafi must stop fighting, without conditions."
Local residents greet advancing rebel fighters on the outskirts of Tripoli on Monday
The British and German governments froze massive Libyan assets in an effort to cripple Gadhafi's regime in the wake of violent crackdowns and popular dissent, but the two countries said Monday they would begin to release those funds to help Libyans rebuild, the
AP
reported.
France said a group of international powers would meet in Paris next week to discuss a rebel-led transition.
"The future of Libya is now in the hands of the Libyan people," Obama said in a statement. "And we will continue... to support a peaceful transition to democracy."
News of Gadhafi's impending demise
caused oil prices to slide on Monday as Brent crude declined to $107.52 a barrel, down $2.01.
-- Written by Joe Deaux in New York.
>To submit a news tip, send an email to:
Copyright 2011 TheStreet.com Inc. All rights reserved. This material may not be published, broadcast, rewritten, or redistributed. AP contributed to this report.