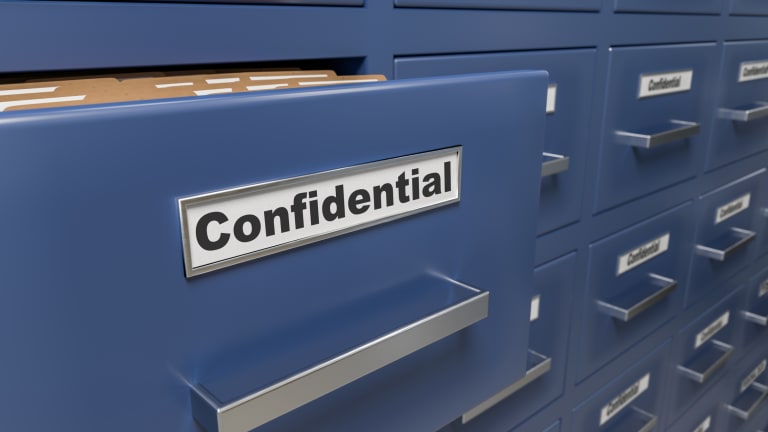 Stock markets are melting up and tax reform driven profit boosts are hot on everyone's minds. So it's no surprise that big-name CEOs want to hop on camera to talk about the year ahead. 
Here are several things TheStreet learned this week from its various on-camera CEO interviews. 
Wendy's Wants to Deliver
Since taking the helm as CEO of Wendy's in May 2016, Todd Penegor has led an aggressive push to remodel restaurants and enhance the burger and frosty chain's food quality. More recently, Wendy's has made a foray into mobile ordering as it gets ready to do battle with McDonald's (MCD) - Get McDonald's Corporation (MCD) Report to get people fast-food on the go.
Wendy's global system-wide sales growth weighed in at 3.7% for the nine-months ended Oct. 1, 2017, quicker than the 3% pace a year earlier. Adjusted operating profit margins surged to 33.1% from 26.7% a year ago. Shareholders have been rewarded accordingly under Penegor's watch: a juicy 54% gain.
Penegor tells TheStreet Wendy's is eager to roll out delivery in more locations. And, M&A activity in the restaurant industry could kick into high gear in 2018. 
Lamborghini Is Ready to Take Down Tesla
Tesla (TSLA) - Get Tesla Inc Report who? That was one of the takeaways from our time spent with Lamborghini CEO Stefano Domencali at a new Lambo club in NYC. 
Domenicali confirmed to TheStreet that Lamborghini's next step is a hybrid, a necessary move before unleashing a fully electric model.
As for a brewing rivaling with electric car maker Tesla, which is set to unleash a new $200,000 Roadster soon, Domencali kept it real.
"In life, you don't underestimate anyone," said Domenicali. Tesla bulls, you have been put on notice.
Panera Bread Calls Out Fake Eggs
You may be wondering how a fast-food CEO calling out rivals that use fake eggs is money-making. It is if companies such as fake egg offender Starbucks (SBUX) - Get Starbucks Corporation Report see slowing breakfast sandwich sales as a result of consumer backlash. In turn, it would make sense to bet against the coffee king's stock. 
Panera Bread's new CEO Blaine Hurst told TheStreet he is eager to see if the new campaign to call out fake eggs spurs others to change. For the sake of all our stomachs, hopefully it does.
We often reveal hot tips from our executive interviews during our Morning Jolt morning webshow. Segments are hosted by TheStreet's Executive Editor Brian Sozzi and Sr. Correspondent Scott Gamm. More from the Morning Jolt Archives could be seen below:
Check out TheStreet's Other Influencer Interviews