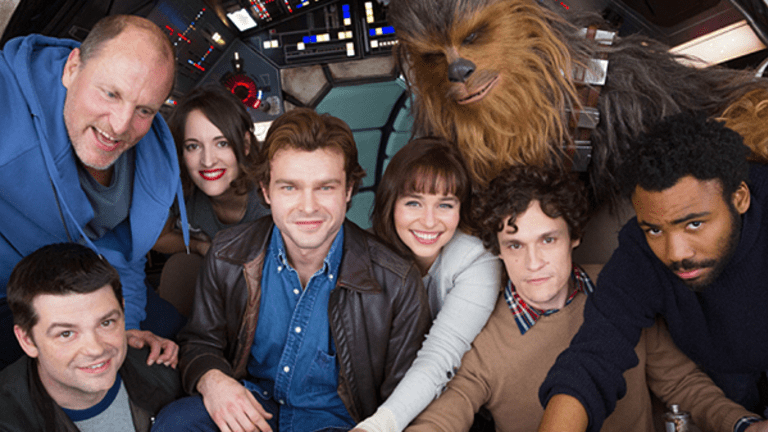 Ron Howard Takes Over 'Han Solo' Movie; 5 Other Films That Lost Their Directors
While a director's departure can be a cause for worry, it's a hurdle several films have been able to overcome.
On Tuesday the news broke that Disney's (DIS) - Get Report upcoming "Star Wars" spin-off movie, centering around a young Han Solo, had lost its directors Phil Lord and Chris Miller. The duo left because of "creative differences," as their wacky sensibilities were reportedly not suited to producer Kathleen Kennedy's vision for the film. On Thursday, Disney announced that it had replaced Lord & Miller with Oscar-winning director Ron Howard, but the studio is still receiving a blitz of bad buzz over the breakup.
While a directorial departure is indeed cause for worry, it's a hurdle that other films have been able to overcome on their way to a successful release. Here are five movies that became hits in spite of losing their initial director.
1. "Spartacus" (1960)
Before Stanley Kubrick took the helm, "Spartacus" was to be directed by Anthony Mann, who was best known for his Western flicks with James Stewart. Mann was fired after one week of filming by producer and star Kirk Douglas, who claimed that the director was not in control of the project. Kubrick, who had just been fired by a major star himself (Marlon Brando dismissed him from the western "One-Eyed Jacks"), was hired in Mann's place. Douglas reportedly did not get along with Kubrick either, and atoned for firing the first director by starring in Mann's film "The Heroes of Telemark" a few years later.
The drama continued for "Spartacus" when it was released into theaters. The American Legion and Hedda Hopper boycotted the film, because it was written by blacklisted screenwriter Dalton Trumbo. However, President-elect John F. Kennedy crossed the picket lines to go see the film, as did many Americans. "Spartacus" ended up being a resounding success, winning four Academy Awards and earning back its huge (at the time) $12 million budget. The film is now considered one of the best historical epics of all time.