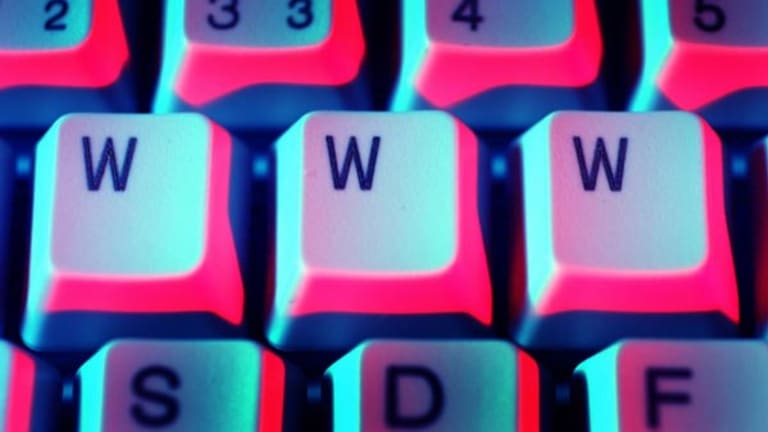 Publish date:
Friday's Tech Winners & Losers
Microsoft's strong earnings led tech stocks higher Friday.
Microsoft's strong earnings led tech stocks higher Friday.
Microsoft
(MSFT) - Get Report
shares soared to a six-year high Friday on the backs of strong third-quarter earnings, lifting the tech sector along with it.
The software giant's shares were gaining 9.8%, after it reported
blowout results late Thursday. Microsoft reported revenue of $13.76 billion, vs. $10.8 billion in the year-ago period. It posted a profit of $4.3 billion, or 45 cents a share, vs. $3.5 billion, or 35 cents a share, a year ago. Analysts polled by Thomson Financial were expecting earnings of 39 cents a share on revenue of $12.57 billion.
Microsoft's shares climbed as high as $36.03 in midday trading, before drifting lower. More recently, the stock was gaining $3.14 to $35.13.
Microsoft is a component of the Nasdaq 100, which was gaining 33.07 points to 2194.59.
Evergreen Solar
( ESLR) shares were soaring 19.1%, after the solar power component maker cuts its third-quarter loss in half. The company reported a net loss of $3.7 million, or 4 cents a share, vs. $5.6 million, or 8 cents a share in the year-ago period. Analysts expected a loss of 6 cents a share.
The company also announced it and its equal partners Renewable Energy and Q-Cells were planning an IPO for EverQ, a solar power production plant. Evergreen shares were gaining $1.76 to $10.99.
MEMC Electronic Materials
(WFR)
shares were also ascending 21.6% after the solar component maker reported a sharp rise in third-quarter profits. The company earned $151.5 million, or 65 cents a diluted share, vs. $91.1 million, or 40 cents a share, in the year-ago period.
MEMC also announced two major deals to sell its solar wafers. One, with Conergy, will be worth between $7 billion and $8 billion over 10 years. The other, an extension of a 10-year deal with Gintech, added $700 million to a deal now worth between $3 billion and $4 billion. Shares were adding $12.81 to $72.11.
Omniture
( OMTR) shares were adding 14.2%, after the Web analytics company agreed
to buy rival
Visual Sciences
( VSCN) for $394 million in cash and stock. Shares were gaining $4.46 to $35.96.
Visual Sciences shares were adding $2.10, or 12.6%, to $18.83.
On the losing side,
Micrel Semiconductor
(MCRL)
shares were falling 9.6%, after the chipmaker reported a decline in revenue year-over-year and guided below forecasts for the fourth quarter. The company reported revenue of $65.2 million, down 11% from the year-ago period. Micrel sees fourth quarter revenue increasing sequentially by between 2% and 4%, which translates into a range of $65.8 million and $67.1 million.
Reuters
sees fourth-quarter revenue of $71 million. Shares fell 93 cents to $8.76.