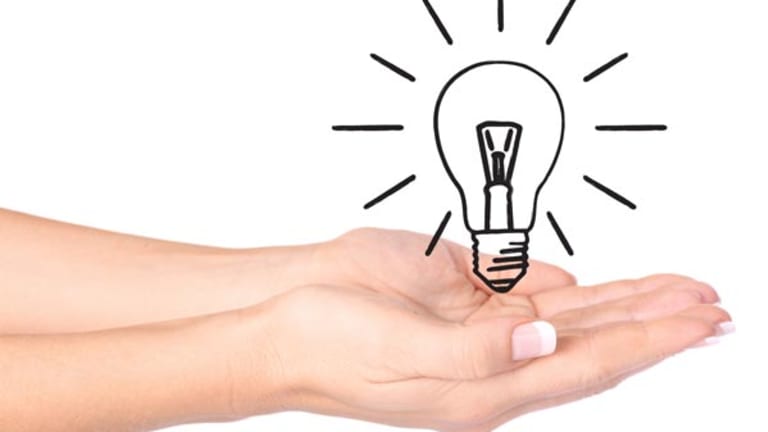 Friday's Tech Winners & Losers
Saifun sinks, while two IPOs soar.
Shares of
Saifun Semiconductors
(SFUN) - Get Report
were among technology's losers Friday, tumbled 27% after the company said that a big customer plans to scale back its nitride read-only memory business.
Saifun does not expect to receive any license or services fee from the customer,
Qimonda
( QI), after the fourth quarter. Qimonda, which is a unit of
Infineon
( IFX), had been a significant customer of Saifun's IP and design services.
Saifun said it will license NROM technology to Qimonda on a limited basis, resulting in only limited royalties. Although Saifun doesn't expect Qimonda's move to hurt it during the third quarter, Saifun does expect an impact beginning in the fourth quarter. Shares were trading down $7.76 to $21.32.
Shares of
MSC.Software
( MSCS) plunged 14% after the software company projected third-quarter revenue well below Wall Street's forecast. The company estimated revenue of $58 million to $60 million and said it may record a "small" loss for the period. Analysts polled by Thomson First Call project a profit of 17 cents a share on revenue of $74.1 million. During the year-earlier period, the company reported revenue of $75.6 million.
"We believe that the third quarter financial results reflect the challenges associated with the transition of selling enterprise simulation solutions," MSC.Software said. "These challenges result in delayed purchase decisions on the part of our major customers, longer approval processes within their organizations and the lengthening of sales cycles." Shares recently were down $2.15 to $13.55.
Viewpoint
( VWPT) plunged 34% after the Internet marketing technology company lowered its 2006 revenue forecast. The company now sees full-year revenue of $17 million to $20 million, down from its prior guidance of $26 million to $30 million. Viewpoint blamed the shortfall on "softness in ad spending and customers' product delays."
For the third quarter, the company sees revenue of $3 million. One analyst projects revenue of $6.1 million. Viewpoint shares sank 27 cents to 75 cents.
Shares of
CalAmp
(CAMP) - Get Report
slumped 13% after the wireless-equipment provider posted weaker-than-expected second-quarter earnings and warned that third-quarter earnings fall below expectations. For the period ended Aug. 31, the company earned $1.2 million, or 5 cents a share, on revenue of $57.9 million. Analysts expected earnings of 7 cents a share on revenue of $56.3 million. During the year-earlier period, the company earned $3.7 million, or 16 cents a share, on revenue of $57.7 million.
Looking ahead, CalAmp sees third-quarter earnings of 4 cents to 8 cents a share on revenue of $59 million to $65 million. Analysts predict earnings of 11 cents a share on revenue of $61.4 million. Shares were trading down $1 to $6.94.
Shares of
LightPath Technologies
(LPTH) - Get Report
zoomed 46% after the maker of optical products previewed strong first-quarter revenue growth. The company expects to post revenue of about $4.4 million for the September quarter, a 62% jump from a year earlier.
"This quarter, our communications market segment showed some growth, however this growth may not indicate future growth," LightPath said. "But we continue to produce volumes of products into these markets." Shares were trading up $1.76 to $5.56.
Two tech-related initial public offerings soared on their first day of trading. Shares of
Acme Packet
( APKT) were vaulting 58% to $14.97. The computer networking gearmaker's offering of 11.5 million shares priced at $9.50 each, above the raised projection range of $8 to $9.
Meanwhile,
eHealth
(EHTH) - Get Report
, an online health information provider, offered 5 million shares at $14 apiece, also topping the target range of $10 to $12. Shares recently were up 65% to $23.04.
Other technology movers included
Microsoft
(MSFT) - Get Report
, up 35 cents to $28.57;
Intel
(INTC) - Get Report
, up 2 cents to $21.51;
Lucent Technologies
( LU), unchanged at $2.33;
Sun Microsystems
(SUNW) - Get Report
, up 1 cent to $5.09;
Oracle
(ORCL) - Get Report
, down 18 cents to $18.81;
Cisco Systems
(CSCO) - Get Report
, up 4 cents to $24.49;
Red Hat
( RHAT), down $1.69 to $19.80;
Level 3 Communications
(LVLT)
, down 10 cents to $5.02;
Apple Computer
(AAPL) - Get Report
, up $1.31 to $76.57; and
Sirius Satellite Radio
(SIRI) - Get Report
, up 4 cents to $3.89.