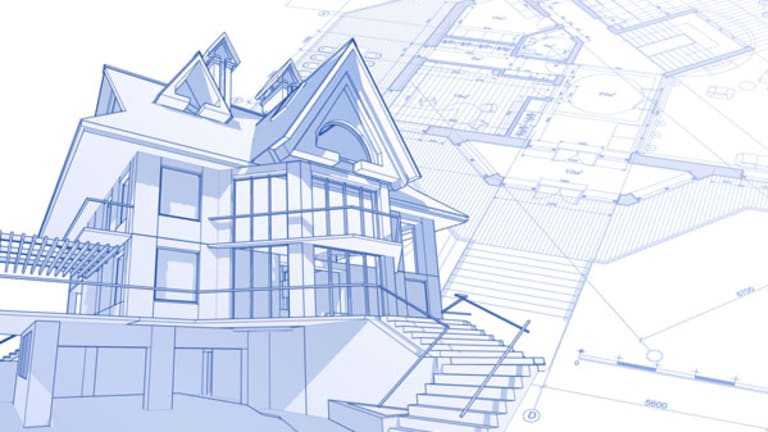 Fremont's Foggy Future
The lender may move past subprime, but it faces numerous question marks.
Fremont General( FMT) has seen its shares surge in recent weeks on hopes that it can move past the subprime woes that are crippling the industry.
Trying to value the stock, however, is no simple task given the numerous question marks surrounding the company. Even if Fremont sells the subprime business, what's left may not be very enticing.
Fremont, like fellow subprime lender
Accredited Home Lenders
( LEND), has become one of the more popular daytrading stocks of late. In the last three trading days alone, the stock has seen its price seesaw, surging 20% Friday, sliding 9% Monday, and then adding 9% in recent trading Tuesday.
In early March, the California-based bank consented to a cease-and-desist order from the FDIC, which called for the company to make numerous changes to its subprime origination business and its commercial lending business. The regulators alleged that the company was operating without effective risk-management policies.
Since then, Fremont said it was exploring a sale of the subprime business, and Credit Suisse on Friday boosted the company's credit line to $1 billion. While shares are down 65% from their 52-week high of $22.95 last spring, they have rallied 45% off their lows this year.
Investors are essentially placing bets on whether Fremont can sell its subprime business and remain a profitable savings and loan.
It's difficult, however, to determine what value Fremont can fetch for the subprime business. The company has not filed its annual report, so it's not clear how many loans sit on its balance sheet. At the end of September, Fremont had $5.5 billion of subprime loans, according to its latest quarterly filing.
In recent years, Fremont made a hefty profit selling the subprime loans it originated to Wall Street banks for 102% of their par value. The banks, in turn, would securitize the loans into asset-backed securities for fixed-income investors.
Banks are now buying subprime loans from lenders for anywhere from 96% to 100.5% of par value, says a trader at a major Wall Street bank. Thus Fremont would have a hard time originating profitable subprime loans today, even if the cease-and-desist order weren't in place.
In recent months, as borrowers defaulted on loans or became delinquent on payments, banks likely forced Fremont to repurchase more of these loans at the levels at which they were sold.
For argument's sake, assume Fremont has about $5.5 billion of subprime loans on its books right now (as it did in the third quarter). If you take the bearish route and assume the firm could sell all those loans for 95% of their value, then shareholders will see about a 20% reduction in shareholders' equity.
Some of this negativity is already priced into the stock. At around $8, the stock trades at a 43% discount to its latest book value of $18.70, based on the third-quarter financials.
"The origination platform is worth something, but it is not easily quantifiable," says Theodore Kovaleff, an analyst with research and investment firm Sky Capital.
Kovaleff, who owns the stock, believes that Fremont will be able to find a buyer for the subprime business, or even the entire company.
"I'm not worried because there are a number of institutions out there that would love to have a deposit gatherer," Kovaleff says.
The fact that Fremont borrows from consumers, via bank deposits, makes it a much less risky story than Accredited or
New Century
(NEW) - Get Puxin Ltd. Sponsored ADR Report
, which both relied heavily on warehouse credit lines from Wall Street banks.
The issue is that even if Fremont can sell the subprime business, its remaining operations could still see trouble.
Essentially, the company would be a traditional savings and loan that will have a lot of cash and a slowing origination business. Fremont's remaining business grabs profits by borrowing money from consumers, mostly through CDs, while lending that money out at higher rates for commercial construction loans.
Most of this financing has gone to developers building new condos and doing condo conversions. Fremont's loss reserve for this business has adequately absorbed the bad loans from this division so far. But with the housing market rapidly slowing, it's not clear how much fallout risk exists in this division.
A Fremont representative declined to comment on the business beyond public filings.
The commercial business, which held about $6.5 billion of loans for investment at the end of last year, generated about $211 million of pretax profit in 2006 for Fremont. Based on revenue, it represents roughly 25% of the company's current business.
One wild card is where Fremont's corporate expenses settle out. By selling off the subprime business, Fremont will have a much smaller origination business. Management will need to scale itself down, which will result in large severance charges, dragging down short-term profits.
On the company's third-quarter call, Wayne Bailey, the company's chief operating officer, said he doesn't expect the commercial portfolio to go down in value in 2007, but he does expect originations to drop. As construction loans close out, this means the portfolio could drop in value by 2008, he said.
One investor on the call asked Fremont's management whether it had considered any subprime acquisitions. "From what we've seen and what's been selling in the market,
banks have been paying some pretty high prices" for acquisitions, Bailey told investors.
At the time, there was still evidence of Wall Street banks paying hefty premiums to buy subprime lenders like First Franklin and Saxon Capital.
Today, those premiums look to be gone. And even if Fremont can sell off the subprime business, what's leftover isn't that exciting.