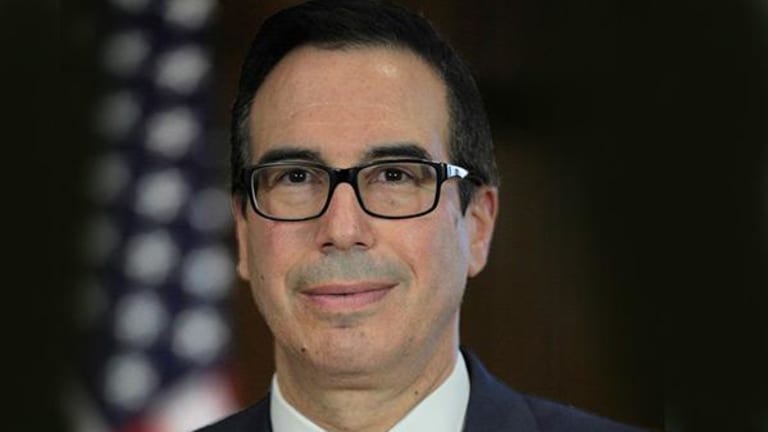 Freddie, Fannie Could See Reduced Role if U.S. Starts Guaranteeing Certain Mortgage Securities
Treasury Secretary Steve Mnuchin proposed such a move in an exchange with senators.
Treasury Secretary Steve Mnuchin said the Trump administration is considering adding a government backstop to the mortgage market, allowing the government to guarantee certain mortgage securities, reducing the role of federal home loan financiers Fannie Mae  (FNMA) and Freddie Mac (FMCC) . 
The government guarantee would infuse the trillion dollar mortgage-backed securities market with a steady inflow of liquidity, resulting in low mortgage interest rates. However, it is unclear how the system would react to a reduction in private risk capital during a potential pullback. 
Over on Real Money Jim Cramer give advice to investors looking at how to play the Trump Trade. Get his insights or analysis with a free trial subscription to Real Money.
Read More Trending Articles:
Best Buy's Stock Is Blowing Up After Massive Earnings Beat - What You Quickly Need to Know