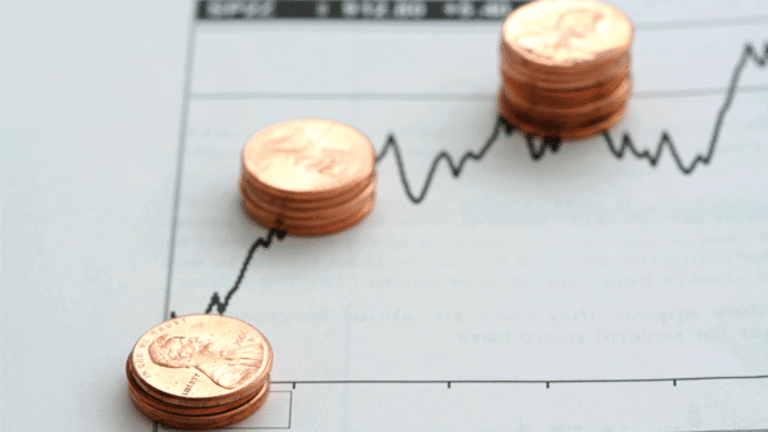 Fragile Five Pose Renewed Opportunity
Investors still shirking the so-called Fragile Five economies risk foregoing rich returns, fund mangers say, pointing to a recent shift in the outlook for emerging markets.
Investors still shirking the so-called Fragile Five economies risk foregoing rich returns, fund mangers say, pointing to a recent shift in the outlook for emerging markets.
NEW YORK (TheStreet) -- Investors still shirking the so-called Fragile Five economies risk foregoing rich returns, fund mangers say, pointing to a recent shift in the outlook for emerging markets.
As U.S. equities tread water, investors are reassessing their view on India, Turkey, Indonesia, South Africa, Brazil - economies labeled the Fragile Five for their dependence on foreign investment to fund large current account deficits.
As such, these markets have been viewed as the most vulnerable to U.S. Federal Reserve tapering and the wind-back of 'easy money'. But after stumbling in 2013 and early 2014, Turkey, India and Indonesia have rallied for the year to date while South Africa and Brazilian equities have still outstripped the S&P 500. A landslide win to a new, pro-reform government in India has also fuelled hopes of similar outcomes in other emerging markets. Still, there is little consensus on which of the Fragile Five has the brightest outlook.
"A lot of people had written off emerging markets due to bad policy but the scale of the mandate in India was a wake-up call," Federated Investors head of international equities Audrey Kaplan said in a phone interview. "Short-term, Fed tapering and concerns around Chinese growth will weigh on emerging markets for 3-6 months but longer term they will benefit from better global growth."
Both Kaplan and TIAA-CREF's Alex Muromcew like India's longer-term prospects, citing a narrowing current account deficit as exports rise on a weaker currency and strong support for the government's pro-reform agenda. But India's equity market rally of 31% this year and its higher valuation makes them cautious in the short-run.
Indonesian equities have notched solid performance of around 15% for the year, though politics could be a reason to "wait and see" Muromcew said - noting Jakarta's governor is perceived as a leader who gets things done, but has not won an outright majority in parliamentary elections. Kaplan ranks Indonesia as her favorite of the Fragile Five, and is also adding to the manager's position in India. She notes many Indonesian companies have returns on equity of more than 20%. "The currency has depreciated so exports are more attractive and it's a low leveraged economy - the sovereign ratings of their peers have declined but theirs has improved," Kaplan said.
Muromcew avoids Brazil, which is in an election year along with Turkey. The Emerging Markets Equity Fund portfolio manager says Brazil has a slowing economy and may face power rationing, while its current president is unpopular. "That market is cheap but we could see volatility there until the October election," he said.
Muromcew's pick among the Fragile Five is South Africa. "The currency has significantly depreciated and people say it's finally reaching equilibrium where the economy will also stabilize and we'll see growth," he said, pointing to a labor market recovery over the past 18 months. "South Africa is a contrarian trade but 2014 has been the year for contrarian trades."
On an absolute basis, Kaplan says South Korea, Poland and Indonesia rank equally as her top picks. She notes South Korea - considered by many to be a developed economy - has a market trading on just 1x price to book. Many managers also favor South Korea for its exposure to China on a long-term basis and Muromcew describes it as a strong economy, geared to the global industrial cycle.
Poland is another of Kaplan's favorites due to its strong exports to Germany, the engine of Europe's economy where unemployment is relatively low.
Aside from Korea, Muromcew favors Mexico and the Philippines. He points to political reform in Mexico and an economy heavily geared towards the U.S. The portfolio manager describes the Philippines as moving from one of Asia's worst preforming economies to one of its best. "[Equities] are still quite cheap and it's a sound economy with strong corporate profitability, he said.
"Those three [The Philippines, South Korea and Mexico] are less volatile so you can sleep at night, but if you can handle more risk it's worth looking at India and South Africa."
Echoing these country picks, UBS Head of Global Emerging Market Strategy Geoff Dennis is positive on the outlook for South Korea, Taiwan, Mexico, Colombia and Poland. "We are skeptical over the recent move into the risky, fragile markets and see at least one more major rotation over the rest of 2014," he told clients.
Dennis notes that international investors have piled into Turkey, India and Indonesia while South Africa and Brazil still look "uncrowded" - suggesting more potential upside.
But he warns," We expect a stronger US economy to push the dollar and US yields higher over the rest of this year, which may pressure the more fragile markets and force investors back into the 'quality' markets with sound external fundamentals."
For investors who prefer to stay close to home, U.S. stocks that derive more than 20% of their revenue from emerging markets include PepsiCo (PEP) - Get Report, Colgate-Palmolive (CL) - Get Report, Coca-Cola (KO) - Get Report, Schlumberger (SLB) - Get Report, Transocean (RIG) - Get Report and Noble (NE) - Get Report. 
--  By Jane Searle in New York
>>READ MORE:Europe's Crisis is Far from Over 
>>READ MORE:How to Profit from European Stimulus Expectations