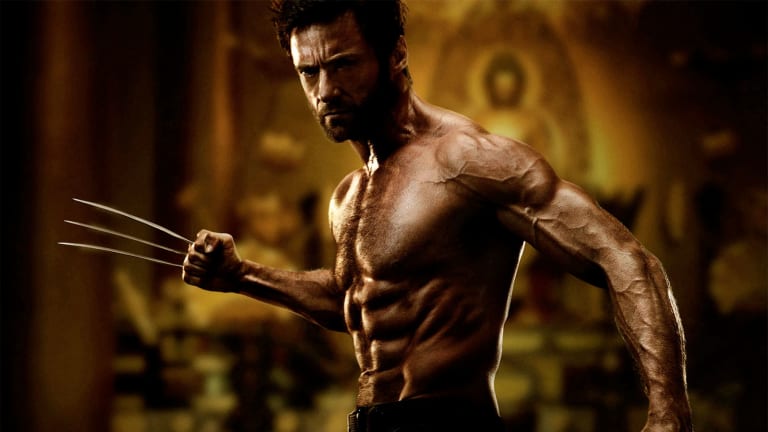 Fox's Movie Business Is One Thing Rupert Murdoch Doesn't Have to Worry About
Fox's film studios have two things that virtually ensure they'll keep raking in big box office bucks: a great management team, and a strong lineup of films headed toward theaters.
NEW YORK (TheStreet) -- At least Rupert Murdoch doesn't have to worry about his movie business.
21st Century Fox (FOXA) - Get Fox Corporation Class A Report shares has fallen 15% in 2015, largely on concerns that its broadcast television properties, led by the Fox network, are taking too long to reverse a torturous slide in ratings that has only exacerbated their general decline in advertising revenue. Fox continues to be mired in fourth place among the major U.S. broadcasters, its prime-time audience having shrunk 21% among younger viewers during the current TV season, according to Nielsen.
But over at Twentieth Century Fox, the New York-based company's film studio, the future is bright. Fox's filmed entertainment segment boosted revenue in the third quarter to $2.39 billion from $2.28 billion, driven largely by successful box office releases of Taken 3 and Kingsman: The Secret Service. To date, these films have generated worldwide ticket sales of $401.4 million and $325.8 million, respectively.
Much of the credit goes to Jim Gianopulis, CEO of Fox Filmed Entertainment, said Jessica Cohen, media analyst with Bank of America Merrill Lynch Global Research,
"[Gianopulis] is running an extremely tight ship," Cohen said in a phone interview. "Alongside Stacey Snider, co-chairman of the studio division, Fox's management team has the perfect balance of business and creativity that is its secret to success."
Gianopulis worked at Paramount before joining Fox, and currently oversees all its studios: Twentieth Century Fox, Fox Searchlight, Fox 2000, Fox Animation/Blue Sky Studios, Fox International Productions and Fox Home Entertainment. Snider was co-chairman of Steven Spielberg's DreamWorks (DWA) for eight years before coming to the studio.
"Fox hasn't had misses ... that team doesn't produce movies that lose money," Cohen said,
A promising group of films slated for release through 2016 are likely to help the company as it seeks to bolster its networks to compete with online streaming services like Netflix (NFLX) - Get Netflix, Inc. Report and more recently, Verizon's (VZ) - Get Verizon Communications Inc. Report Custom TV bundles.
Nonetheless, Fox must experiment with new technology and cater to the tastes of a diverse audience of moviegoers today - from children to millennials to older adults and retirees. The studio recently signed a five year, multi-picture agreement with tech manufacturer Barco to release films under the panoramic screen format, Barco Escape. 
"Fox has been great about embracing the new possibilities of digital cinema," said Daniel Loria, managing editor of BoxOffice Media, in an email. "This reflects Fox's commitment of staying ahead of the curve in offering audiences the spectacle they're looking for at the movies."
The slate has all the makings of reaching a global audience. Led off by the Fantastic Four reboot, upcoming films include X-Men: Apocalypse, Gambit, Deadpool and the third Wolverine movie. Poltergeist, Hitman:Agent 47 and The Maze Runner: Scorch Trials screened trailers as well.
Additionally, there's the upcoming Peanuts film, which is set to open in early November. Hype has already begun building among moviegoers young and old in anticipation of this 3-D animated film based on the classic comic strip.
Shawn Robins of BoxOffice wrote in a recap of CinemaCon: "It's hard to bet against the confidence behind Peanuts, and this is poised to be one of the biggest hits of the holiday season, if not the year."
Fox previewed also other family-friendly movies, including: Kung Fu Panda 3, Alvin and the Chipmunks: The Road Trip, Captain Underpants, How to Train Your Dragon 3 and Madagascar 4. While many of these films won't hit theaters before the summer is over, moviegoers can expect to see them on the big screen within the next two years.
Right around the corner, however, the Paul Feig-directed film Spy opens in theaters June 5, and Paper Towns (adapted from a novel by bestselling author John Green) is scheduled for a July 24 release.
Feig's Bridesmaids grossed $24.6 million domestically opening weekend back in 2011, ahead of the anticipated $15 million to $17 million. BoxOffice expectsSpy to bring in upwards of $35 million in ticket sales opening weekend.
Paper Towns follows Fox's box office success with The Fault in Our Stars, which debuted last summer with $48.2 million in U.S. ticket sales, according to Rentrak, surpassing expectations. Fox noted "an overwhelming 82% of the audience for the film was female." Paper Towns is expected to generate another largely female turnout at theaters this July.
This article is commentary by an independent contributor. At the time of publication, the author held no positions in the stocks mentioned.