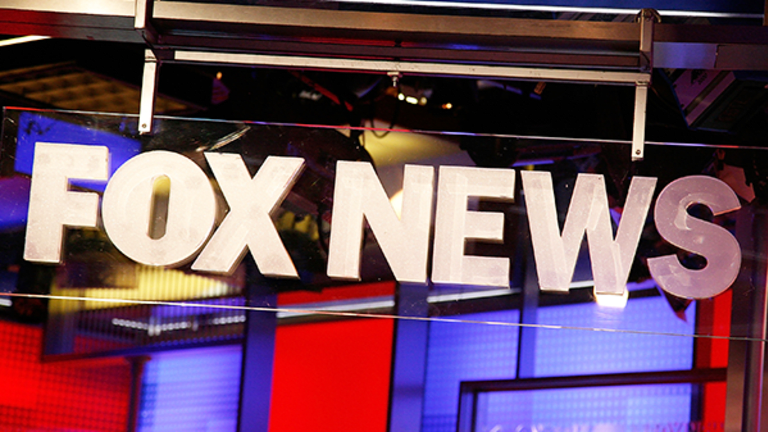 Fox News Hit With Three Complaints Alleging Racial Harassment
The network repeatedly has failed to protect its employees from sexual and racial harassment, according to three new lawsuits filed Monday against the network and some of its employees.
Three more complaints were filed on Monday in a New York court against Fox News by current and former employees of the 21st Century Fox (FOXA) - Get Fox Corporation Class A Report network, which already has paid more than $45 million in connection with sexual harassment allegations.
The filings were made by Douglas Wigdor, a New York attorney who said he represents 23 employees and former employees with sexual or racial harassment claims against the media empire controlled by Rupert Murdoch. 
In addition to the filings made in the U.S. District Court for the Southern District of New York, Wigdor also is representing a Fox employee who was the object of a comment made last week by former on-air commentator Bob Beckel, a co-host of roundtable talk show The Five, which led to his firing. In a statement on Friday, Fox said, "Bob Beckel was terminated today for making an insensitive remark to an African-American employee."
The three new complaints involve Kathleen Lee, a shift editor at Fox News Radio, and two employees in its business operations office, Naima Farrow and Vidya Mann. Each charged Fox news with racial harassment, sexual harassment or both. 
Fox News, in an emailed statement, countered that Wigdor's charges were false.
"We have consistently demonstrated that the company is committed to a diverse workplace that is free from all forms of discrimination, takes any complaint of discrimination seriously, and in these particular matters took prompt, effective and, where necessary, strong remedial action. We believe these latest claims are without legal basis and look forward to proving that the company at all times has acted appropriately, and lawfully, in connection with these matters."
The filings come days after the death of Roger Ailes, the longtime Fox News chairman and CEO, who was forced out of the company in July amid allegations that he made the career advancement of some female employees contingent on sex. In a lawsuit that upended the network, former anchor Gretchen Carlson charged that Fox executives repeatedly ignored her complaints.
Star anchor Bill O'Reilly also was pushed out of the company shortly after The New York Times reported that Fox executives had repeatedly stood by their longtime ratings leader despite reaching settlements with five women who complained about sexual harassment or inappropriate behavior. The payments totaled $13 million.
The filings gave Wigdor yet another opportunity to contact the Office of Communications, or Ofcom, the U.K. regulator that is deciding whether to approve Fox's $14.6 billion acquisition of the remainder of London cable TV and internet provider Sky. The Murdochs have made the Sky acquisition a high priority. Ofcom could reject the proposed transaction if it determined the buyer would not make for a "fit and proper owner."
Wigdor sent a letter to Ofcom CEO Sharon White detailing each filing while closing with the words, "I hope that this information is helpful to you."
Though the Fox employee who worked with Beckel has not brought a legal action, Wigdor charged that company executives attempted to pressure the employee to withdraw a complaint alleging racial intimidation that he made to his Fox supervisors about Beckel. The employee later was called into a meeting, Wigdor said, with a member of the company's human resources office as well as Beckel, at which they asked him again to withdraw the complaint. 
He refused, Wigdor said. Three days later, Beckel was fired.
Fox, in a statement, countered Wigdor's claim, asserting human resources executive Kevin Lord began an investigation into Beckel's comment "within seven minutes" of the employee raising the complaint.
The company continued: "Fox News delivered that message to Mr. Beckel and facilitated an apology from Mr. Beckel to the employee minutes after he was terminated. No one tried to persuade Mr. Wigdor's client to withdraw his complaint."
Jim Cramer and the Action Alerts PLUS team have some thoughts about Cisco (CSCO) - Get Cisco Systems, Inc. Report and other holdings of their investment club. To find out what they are telling their members, get a free trial subscription to Action Alerts PLUS.