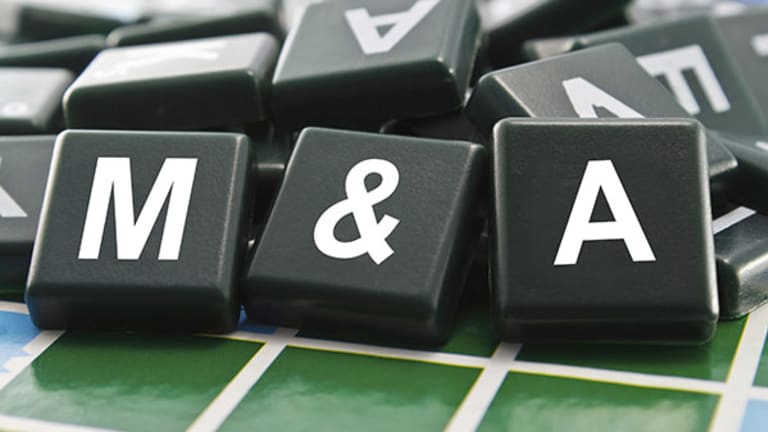 Fortress Soars on $3.3 Billion SoftBank Takeover
Stock up some 22% in after-hours trading on M&A news.
Asset-management firm Fortress Investment Groupundefined soared more than 22% in after-hours trading Tuesday as Japan's SoftBank (SFTBF) announced a deal to buy the company for some $3.3 billion in cash.
"Fortress' excellent track record speaks for itself, and we look forward to benefitting from its leadership, broad-based expertise and world-class investment platform," SoftBank CEO and Chairman Masayoshi Son said in announcing the deal after the bell.
Fortress Co-Chairmen Pete Briger and Wes Edens added in a statement that "we are very pleased to announce an agreement setting our business on a great path forward as part of SoftBank while creating significant value for our shareholders."
SoftBank is paying $8.08 per share -- a 38.6% premium to FIG's closing price from the day before the deal. Shareholders will also qualify to receive up to two regular quarterly dividends of up to 9 cents per share prior to the closing.
Fortress plans to maintain its current dividend of 9 cents per share for 2016's fourth quarter, as well as for 2017's first quarter if Tuesday's deal doesn't close prior to the payment date.
FIG shares shot up to $7.62 in after-hours trading after The Wall Street Journal quoted unnamed sources as saying the merger agreement appeared close. Fortress shares had already rallied 6.3% during Tuesday's regular trading session to finish at $6.21. The stock closed on Monday at just $5.83.
Fortress said its board has already approved the deal, but that the merger remains subject to approvals from regulators and FIG shareholders. However, Briger, Edens and fellow company principal Randy Nardone collectively hold 34.99% of Fortress voting shares and have agreed to back the deal.
The trio also plans to continue to lead Fortress, and have committed to investing 50% of their after-tax proceeds from the transaction into Fortress-managed funds and vehicles.
Last year, SoftBank spent $32 billion to buy British chip intellectual property giant ARM Holdings. The Japanese telecom/tech giant is in the midst of raising capital for a $100 billion tech fund, and in December (during a meeting with then-President-Elect Donald Trump) promised to invest $50 billion in the U.S. and create 50,000 domestic jobs.
Fortress and SoftBank expect their tie-up to close in 2017's second half.
(Eric Jhonsa contributed to this report.)