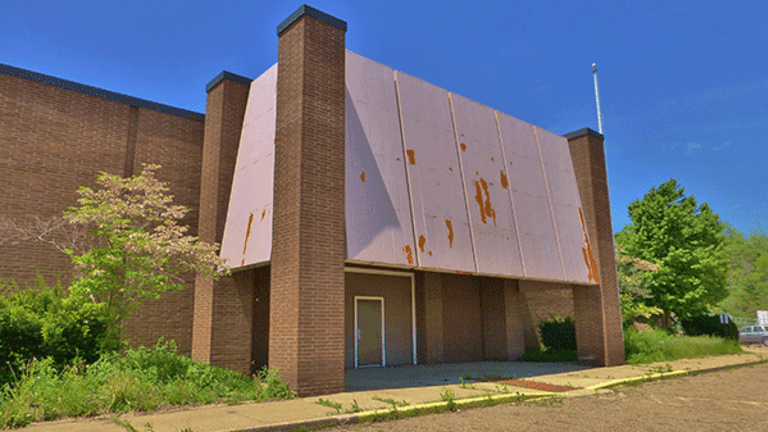 We Are Watching the Endless, Tortuous Liquidation of Sears, Says This Former Top Exec at Retailer
Mark A. Cohen, a former CEO of Sears Canada, said Sears CEO Eddie Lampert has 'no strategy' to become profitable.
If you want to know a few things about a company, talk with a former insider, and, perhaps, some truths or, at the very least, very strong and informed opinions will emerge.
With that in mind, TheStreet interviewed former Sears Canada CEO Mark A. Cohen Wednesday about the state of Sears Holdings Corp.  (SHLD) , in light the retailer's announcement Tuesday that it will close another 66 stores.
Things look dire for Sears at the moment.
Its cash fell to $264 million in the first quarter from $286 million to end 2016. For its part, Sears says it has $3.7 billion in total liquidity that likely reflects its inventories, cash and credit availability. According to financial analyst Brian Sheehy of Iszo Capital, Sears is burning through $189 million a month in cash. The company only had $70 million left on its credit revolver and $264 million in cash, for liquidity of $334 million, for the quarter ending April 29, per Sheehy's calculations. As a result, Sheehy said Sears could be about to run out of cash sometime within the next month assuming its current burn rate.
In a free-wheeling discussion with Cohen, who has 35 years of experience in the retail business, and is now the director of retail studies and an adjunct professor of business at Columbia Business School, he talked about everything from the inevitable demise of Sears and his disdain for current CEO Eddie Lampert, to legacy retailers and today's star retailers. 
Sears spokesman Howard Riefs declined to comment in an email to TheStreet on Wednesday, but noted that Cohen had been fired from the company in 2004. Lampert became CEO a year later.
What follows is a condensed and edited version of our conversation.
Q: What do you think about Sears and what's happening with the company?
A: This is the ongoing seemingly endless tortuous liquidation of Sears. [CEO Eddie] Lampert has no strategy to make the company profitable.
Now all they're doing is stripping everything that will burn above the waterline of this ship and throwing it all into the boiler, so the company won't sink. Eventually, when it does sink, they'll pump it out again and refloat it with a smaller boat until there's absolutely nothing left.
Q: How can Sears be saved?
A:  I don't think Sears can be remediated at this point. It has a bad reputation with customers and vendors and no capacity to operate as a successful company. They have sold off almost all of their best stores, they have no cash flow, they have ruined their market share. They have no viability on a forward basis. If you can find someone with something positive to say about Sears, you are talking with an employee of Lampert.  Sears is like an ATM machine for Lampert; he has his hands on it. Eddie Lambert is either dishonest, delusional and disingenuous or some combination of the three.
Q. Retail has been in trouble. How do you assess the situation?  
A. It's the bricks-and-mortar retailers that are struggling. Shoppers have been migrating from stores for some time, but they do browse and transact on the internet. Retail is alive.
Q. What do you think of other legacy retailers, like Macy's (M) - Get Macy's Inc Report , Kohl's (KSS) - Get Kohl's Corporation (KSS) Report and J.C. Penney (JCP) - Get J. C. Penney Company, Inc. Report ? 
A. They are in a state of disarray. Kohl's has overextended itself by consistently selling merchandise for 40% to 60% below full price. J.C. Penney will linger, and take advantage of the ongoing collapse of Sears. Macy's has plenty of cash flow, but its biggest threat is an activist investor who may take advantage of its flagging stock price. The legacy players who don't have a forward strategy, and some of them don't, are in for a world of hurt. 
Q. Which companies are succeeding? 
A. Any discussion of success has to include Amazon (AMZN) - Get Amazon.com, Inc. Report , and I add also Costco (COST) - Get Costco Wholesale Corporation Report , one, Amazon, is internet-based, the other, Costco, is bricks-and-mortar. One thing they have in common is they both have subscriptions. You have to be a member to shop at Costco, and its customers are very loyal, and Amazon has Prime. [The company recently announced a reduced-price Prime subscription for shoppers who receive government benefits.]
Some compare Amazon and Walmart, but there are big differences. Amazon now has between 500 million and 600 million SKU's [products] for sale. Its closest competitor is Walmart (WMT) - Get Walmart Inc. Report . By the time Walmart has 200 million SKUs, Amazon will have 1 billion. Some of Walmart's latest moves smack of desperation, such as having employees deliver orders to customers. A lot of things can go wrong in that situation: packages may not get delivered and the employee could have a car accident on the way to a delivery.
Q. If you were to start a retail business today, how would you do it?
A. I'd sell directly to the customer online and make sure my product is different from others in the market.
As an example, two former students of mine started a company called the Thursday Boot Co., because they noticed that they and their friends were paying too much for boots. They engaged in a crash course on how to run the business and hooked up with a company in Mexico, which makes most of their boots. Eight months after the launch they are profitable.
Even though it's much cheaper to start an internet retailer, of course, it's not easy. You have to know what's in the market and offer your customer a differentiated experience. 
Click here for the latest business headlines.
Editor's Pick: Originally published June 8.