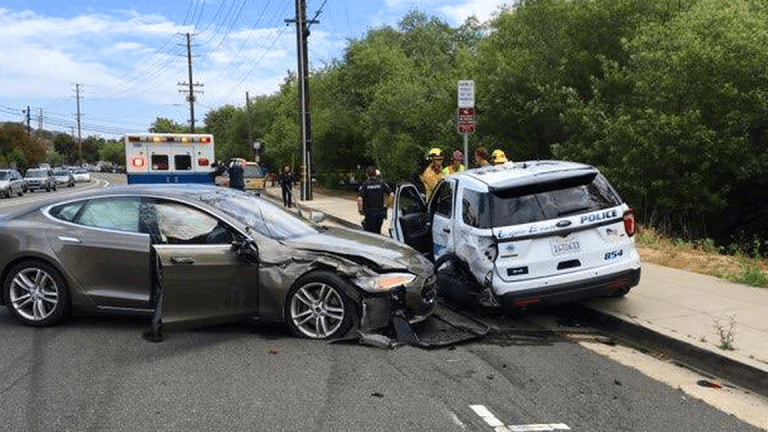 Whitney Tilson: Why Elon Musk's Erratic Behavior Has Put Tesla's Future at Risk
Former hedge fund manager Whitney Tilson has had mixed experiences betting on Tesla's stock. But now he thinks the time is right for Tesla's stock to plunge.
Former hedge fund manager Whitney Tilson doesn't hide the fact that he got caught on the wrong side of the Tesla (TSLA)  trade several years back.
But now he thinks the time is right for one to put down a wager against Tesla. Tilson says Tesla will need to raise a lot of capital, and that access to that capital may be in short supply.
Here's an excerpt of Tilson's interview with TheStreet (TST) . Tilson founded Kase Learning after closing his hedge fund, Kase Capital, in Sept. 2017 following a few years of challenging performances. 
TheStreet: You have an interesting history with Tesla's stock. Where do you stand today?
Tilson: I have a nuanced view of it. It was my worst short back in 2013. I shorted it when I now know, according to books and other reports, when it was within a week or two of bankruptcy and they were about to sell it to Alphabet (GOOGL) . Interestingly, the short would not have worked anyway because they were going to sell at a premium. I wish they had, then it would have only doubled against me instead of going five times against me, or more, from $35 to $205 before I covered in early 2014. 
Ever since until just last month I have been pounding the table telling my short-selling friends to not short this stock. It's a bad short, Elon Musk is a creative genius, they are in large global markets, you just don't want to short that plus they seem to have unlimited access to capital. But since the last earnings report, I have rescinded my view that Tesla is a bad short and I no longer argue with my friends who are short. 
My gut instinct is that after the last conference call, Musk's increasingly erratic behavior has shaken the confidence of analysts at big firms like Fidelity that sort of make the recommendation to put more capital into Tesla. It's now a career risk for people like that to be recommending Tesla, which means they could have trouble accessing capital. And they are going to need to access a lot of capital at the rate they are burning it.   
Hear more of Tilson's thoughts on Tesla in the above video. Note that Tesla's annual shareholder's meeting is Tuesday, and Musk's chairmanship is being challenged. 
How to Play Today's Risky Markets. Click here and register for free to watch what top experts from Bank of America, Fisher Investments, Invesco and Wells Fargo say smart investors should do now.