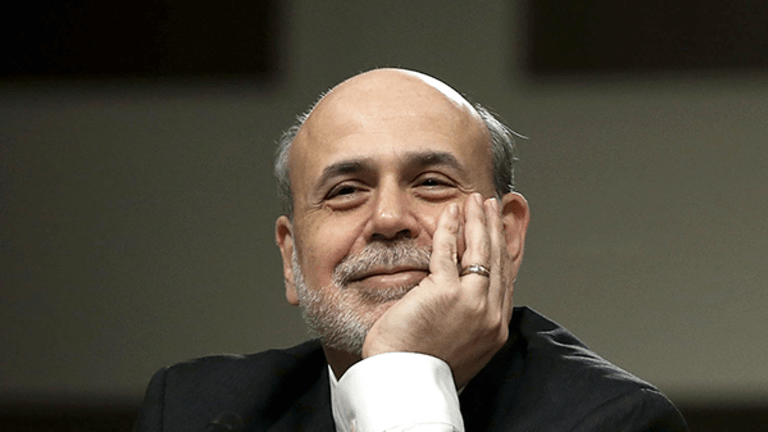 Your Surgeon May Be Replaced by a Robot, Says This Former Federal Reserve Chairman
Word of advice: stay healthy.
The robots are coming, reaffirms former Federal Reserve chairman Ben Bernanke. 
"You have to recognize realistically that A.I. [artificial intelligence] is qualitatively different from an internal combustion engine in that it was always the case that human imagination, creativity, social interaction, those things were unique to humans and couldn't be replicated by machines," explained Bernanke in a new interview with the New York Times. "We are coming closer to the point where not only cashiers but surgeons might be at least partially replaced by A.I."
That robot driven future envisioned by Bernanke could have a profound impact on the employment market, especially in manufacturing. 
For every robot per thousand workers, up to six workers lost their jobs and wages dropped by as much as three-fourths of a percent from 1990 to 2007, according to a paper by M.I.T economists released in March. The study was reportedly the first extensive attempt to quantify the direct negative effects of greater use of robots.
Meanwhile, another study last month by PwC said more than a third of U.S. jobs could be at "high risk" of automation by the early 2030s.
In hindsight, maybe the artificial intelligence filled future increasingly pitched by Tesla's (TSLA) - Get Tesla Inc Report  CEO Elon Musk isn't such a pipe dream.  
Read more latest news on TheStreet:
Rite Aid Stock Jumps Following Earnings Beat
Nasdaq Tops 6,000, Caterpillar and McDonald's Earnings Drive Dow to a Triple-Digit Gain